A couple of errands in Ho Chi Minh
I managed to be up and out by ten to eight on Tuesday morning. It was my last morning in Ho Chi Minh and there were a couple of things I wanted to do. Once again, the sun was shining as I left my hotel.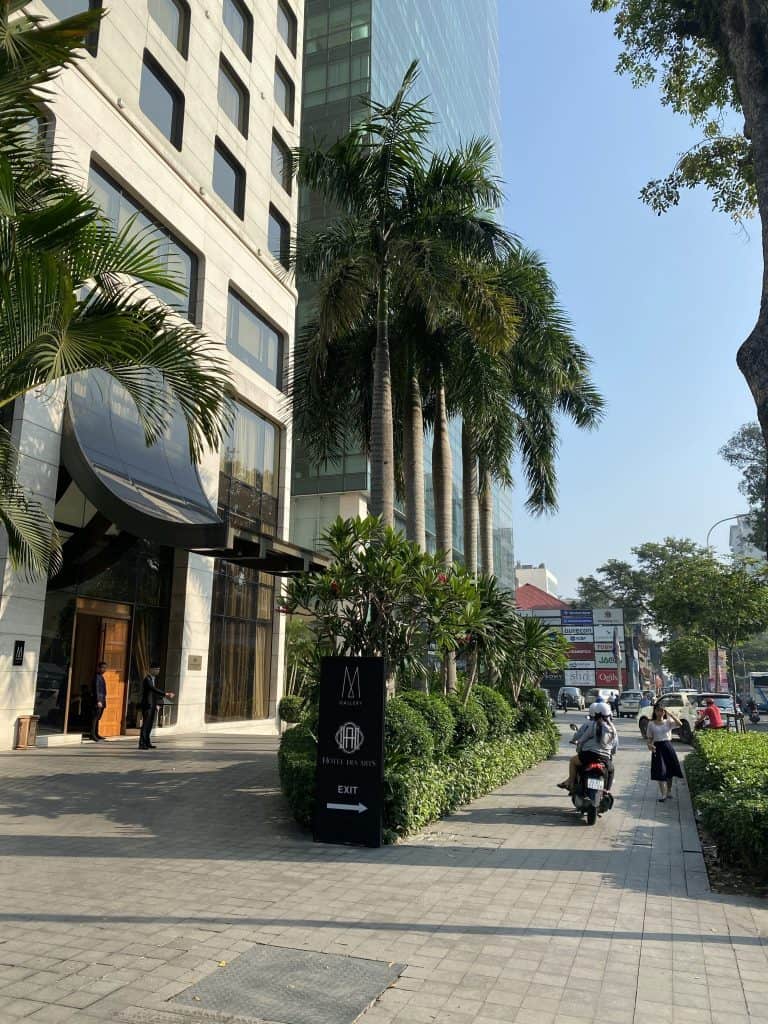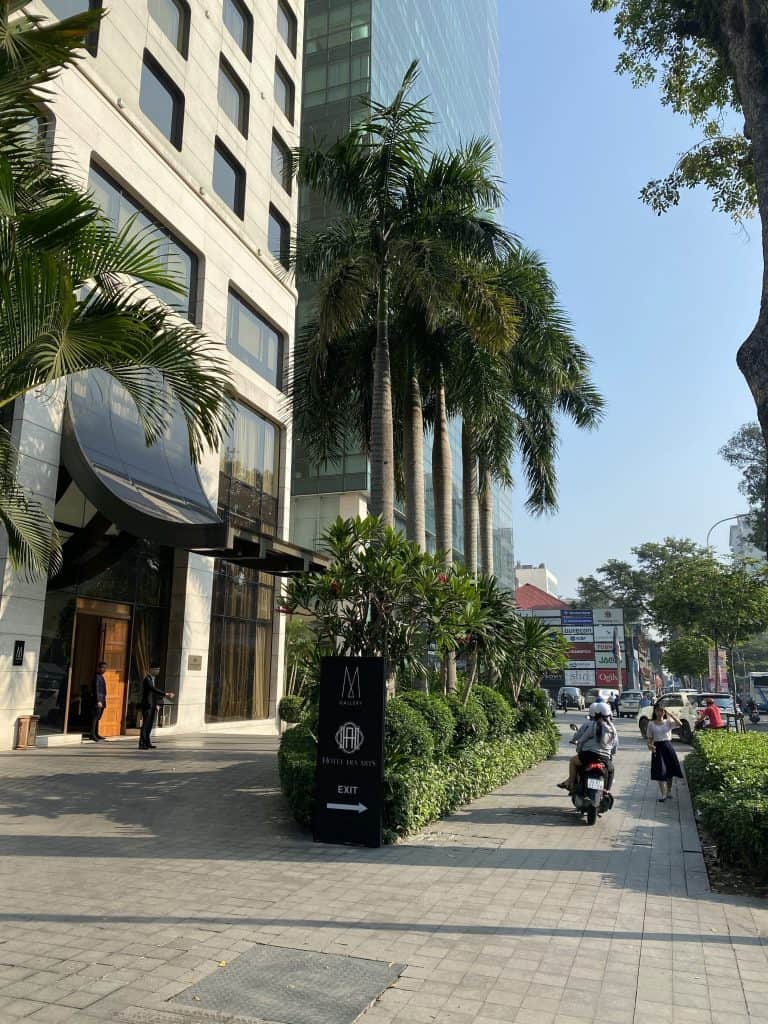 It was early but the roads were already packed with speeding mopeds, and the sound of their horns filled the humid air as I walked to the nearby Starbucks Roastery for a spot of breakfast.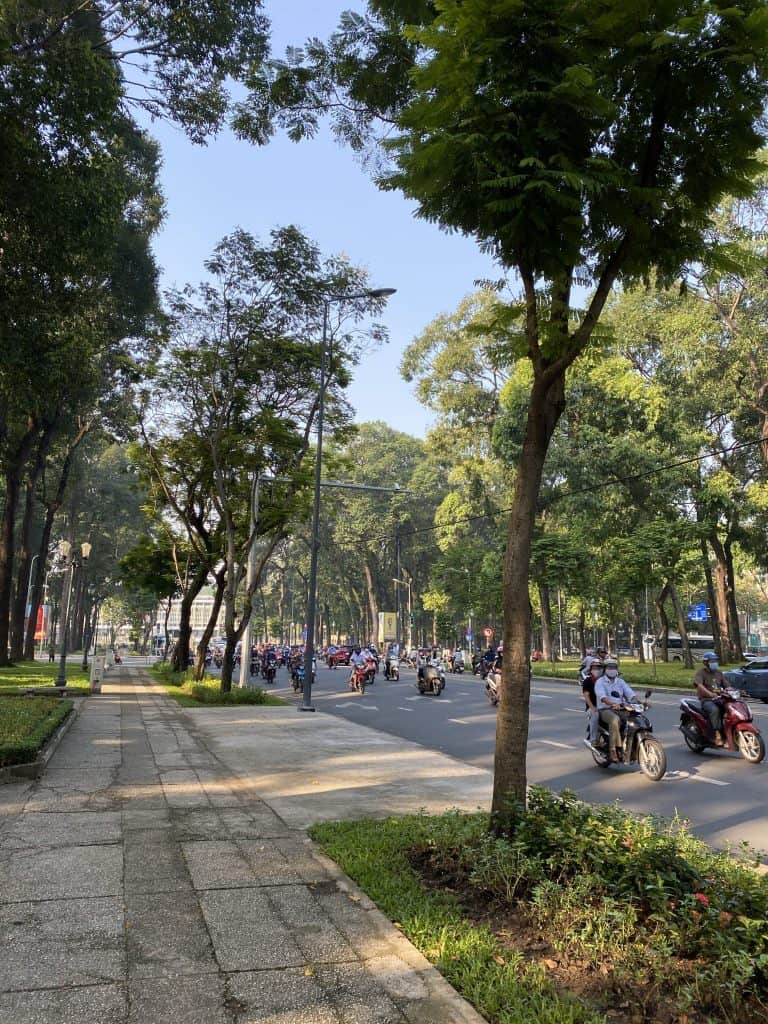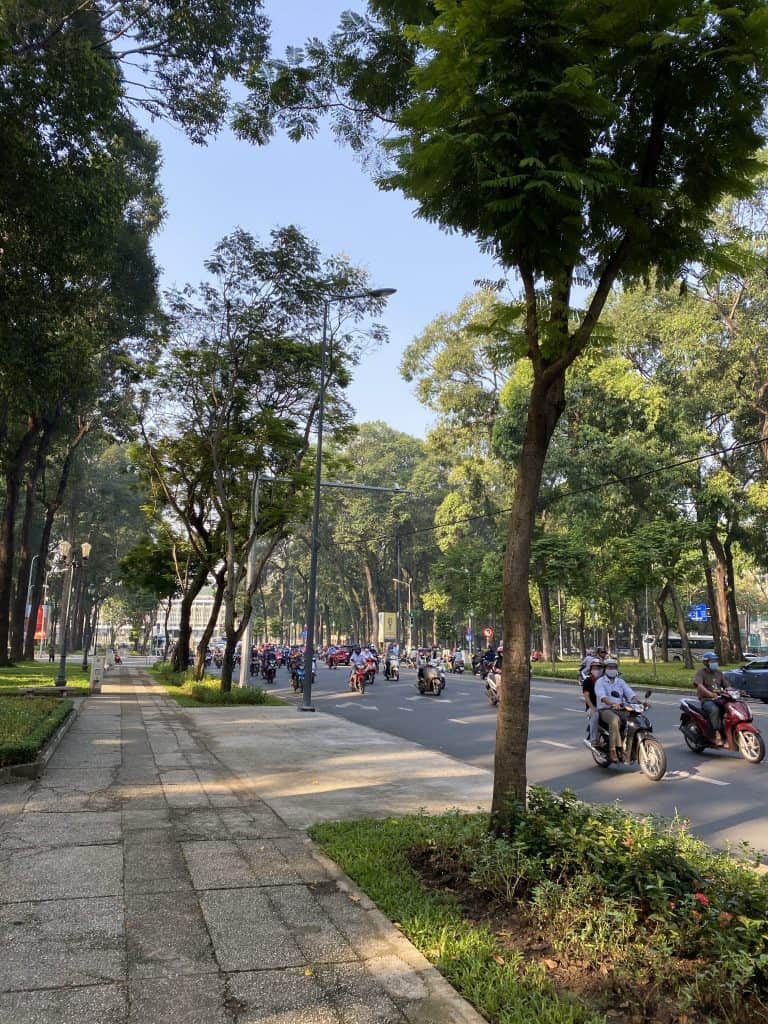 I got myself a sausage and egg muffin and a large americano to start the morning and caught up on emails, wrote a bit more of my blog, and took advantage of the speedy WiFi to download a couple of episodes of EastEnders for my 'plane journey later in the day.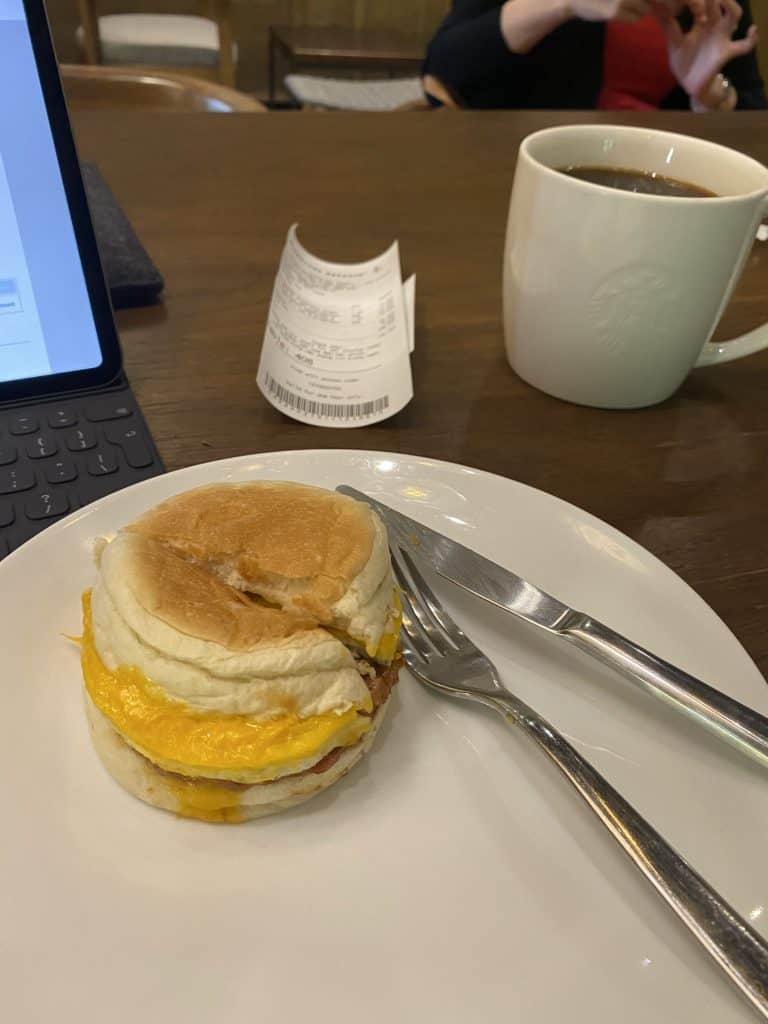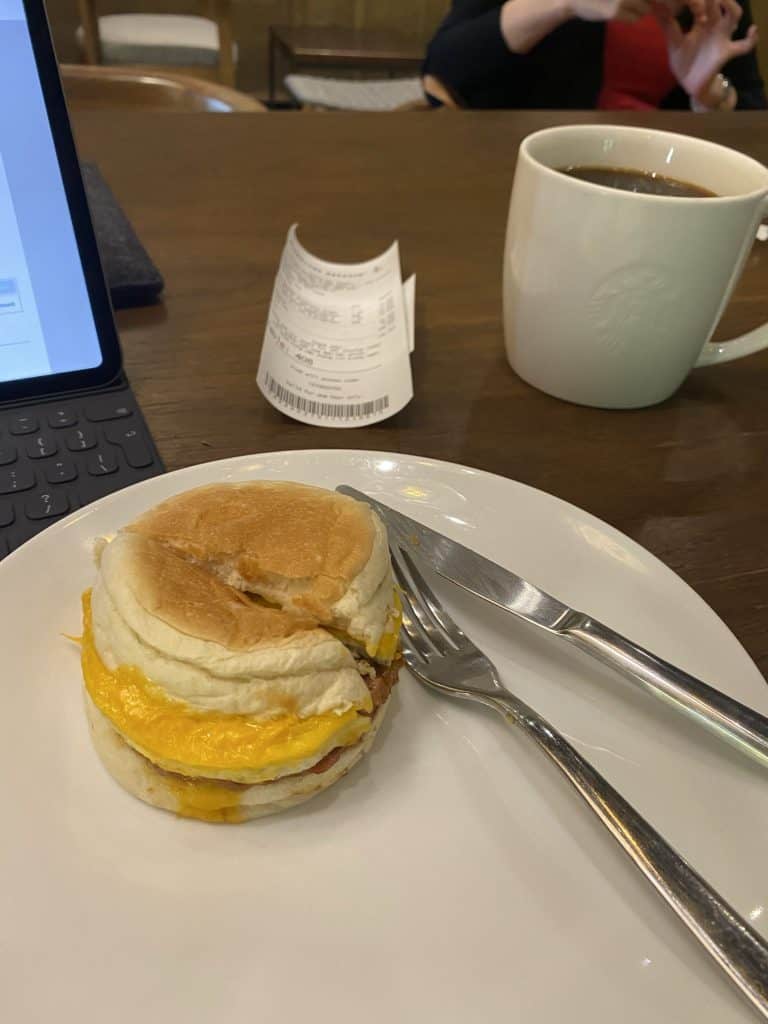 After doing all that, I walked back to the hotel to drop off some of my stuff. En route I passed a lady I'd seen several times, cooking over a hot grill on the pavement.
My first errand was to get some postcards for my nephew and niece, so I decided to head to the main post office that I'd visited on my first day in the city with Kim and Orlando on our walking tour.
One thing I'd noticed about my time in Ho Chi Minh was that although Vietnam's a communist country, there doesn't appear to be that much evidence of it anywhere. Western brands are everywhere, and it just doesn't feel like a communist country. I resolved to pay a bit more attention on my walk.
On my way I passed an official looking government building. Googling it I discovered it was the Ho Chi Minh City Youth Union, which does sound pretty communist.
Every now and then I spotted a propaganda poster too.
So I guess there are signs here and there if you really pay attention, but they lie kind of underneath the city's surface.
After my short stroll I arrived at the main post office, which was already teeming with tourists.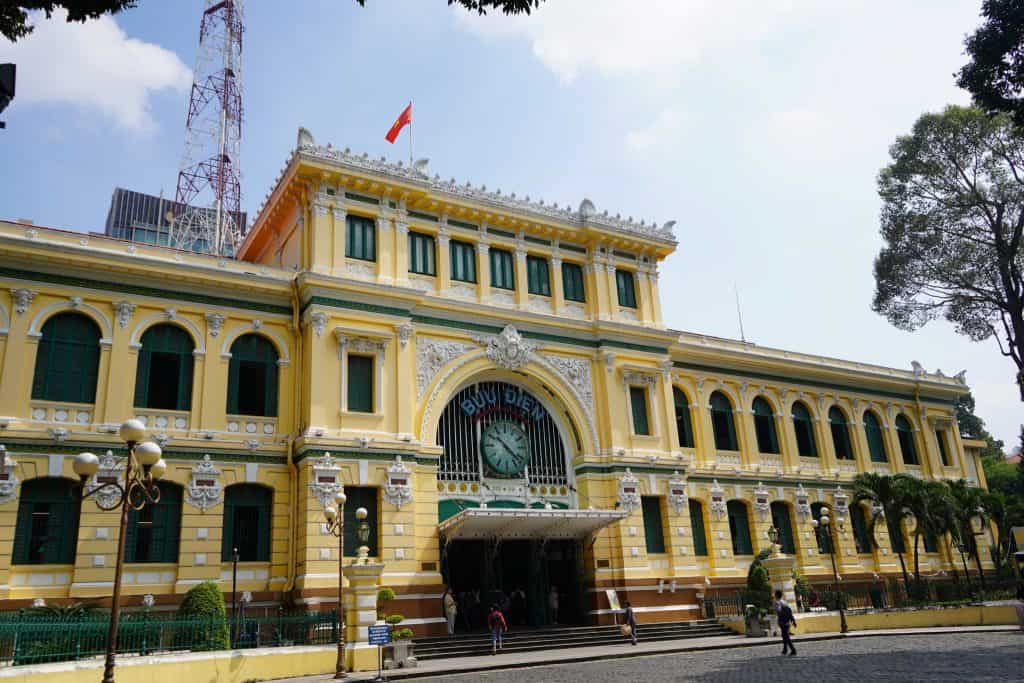 The inside of the building is really pretty spectacular – with its design reflecting Vietnam's colonial past. The ceiling is amazing…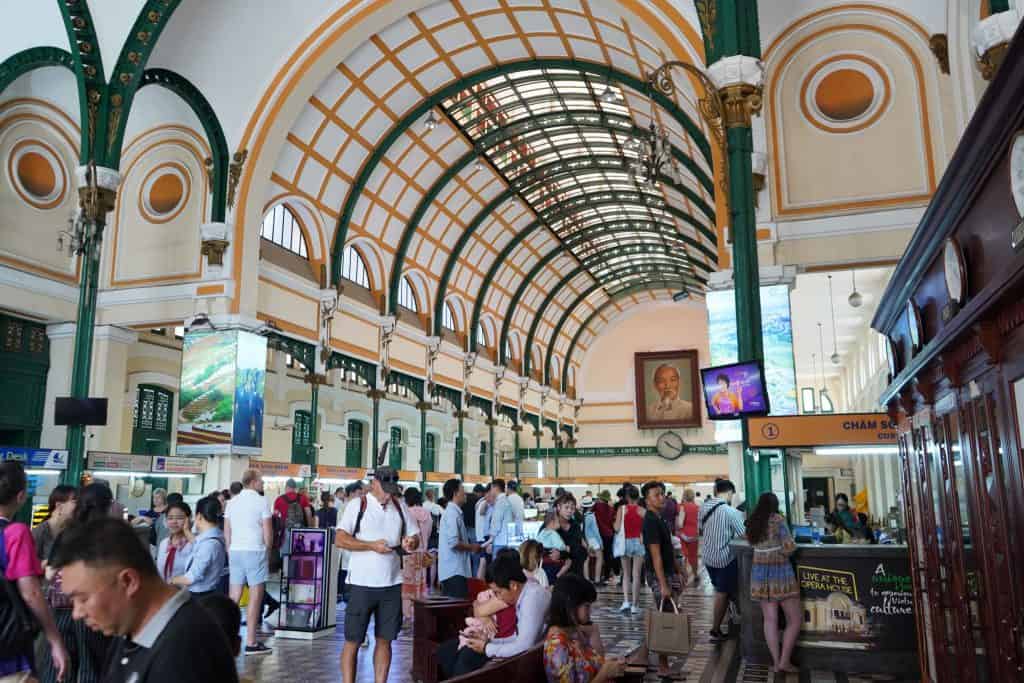 …while gorgeous old telegraph maps decorate the walls above old school style telephone booths.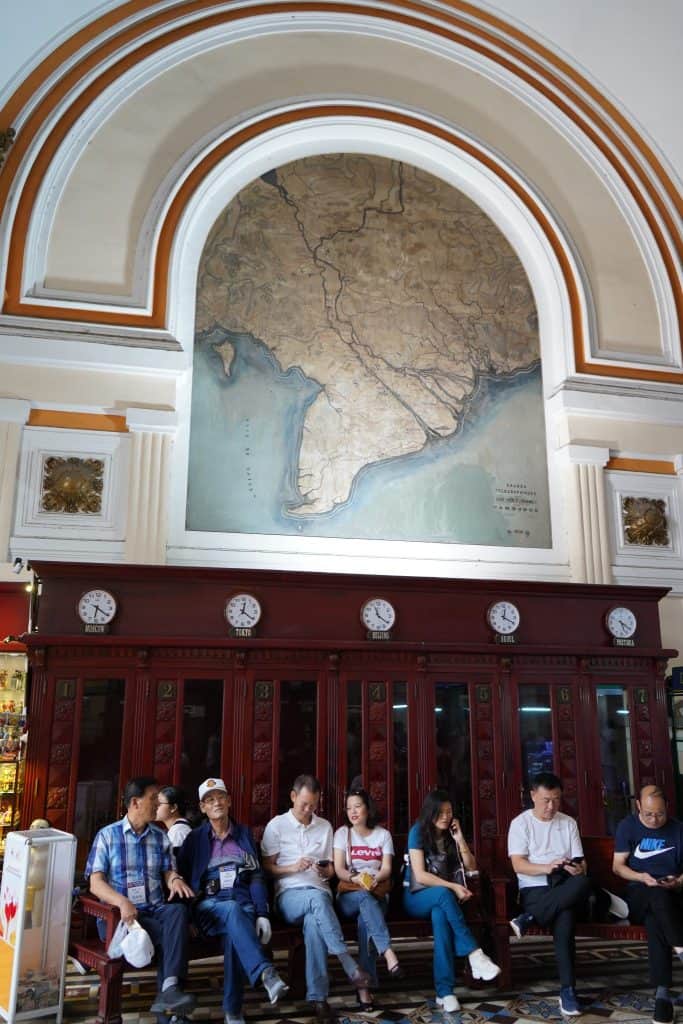 After picking up two postcards, I headed next door to a McDonald's and ordered a Diet Coke to quench my thirst while I wrote them.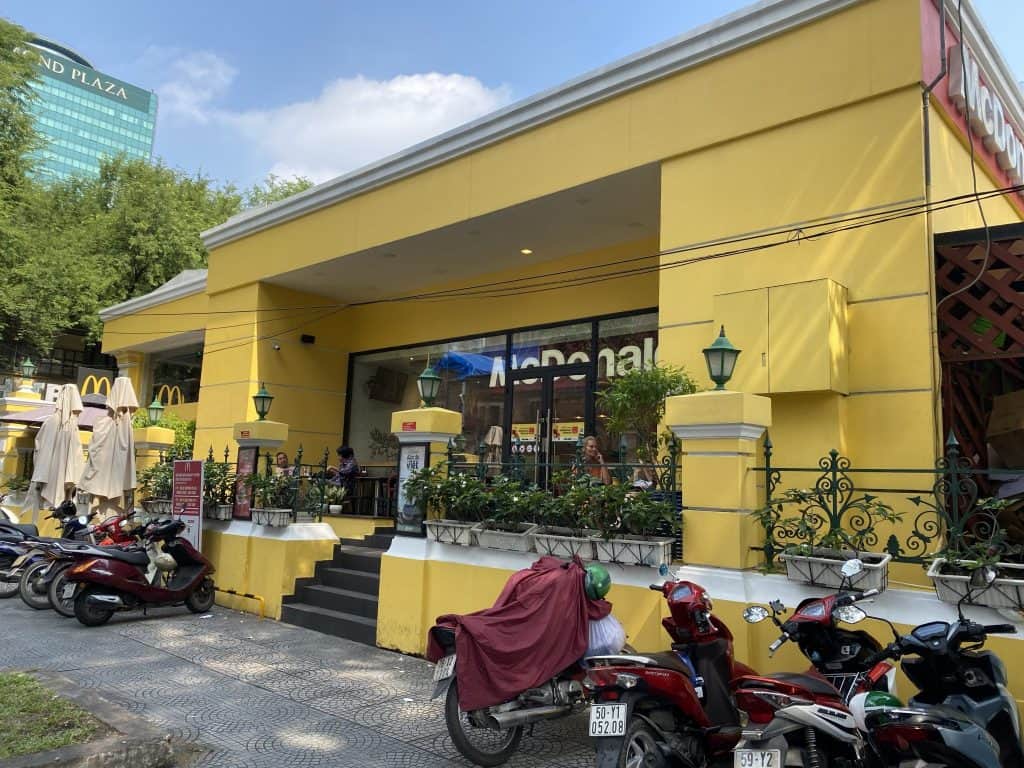 Nipping back next door, I bought my stamps, and posted the cards.
The next thing on my list was to visit a shop which apparently sold quality, locally made souvenirs. It was a twenty minute walk away, and by now the sun was beating down, meaning anyone and everyone on the streets was soaked with sweat. I had a case of the SPs – if you don't know what that is I'm not explaining it, my family will know! 😅
Eventually I arrived at Gingko.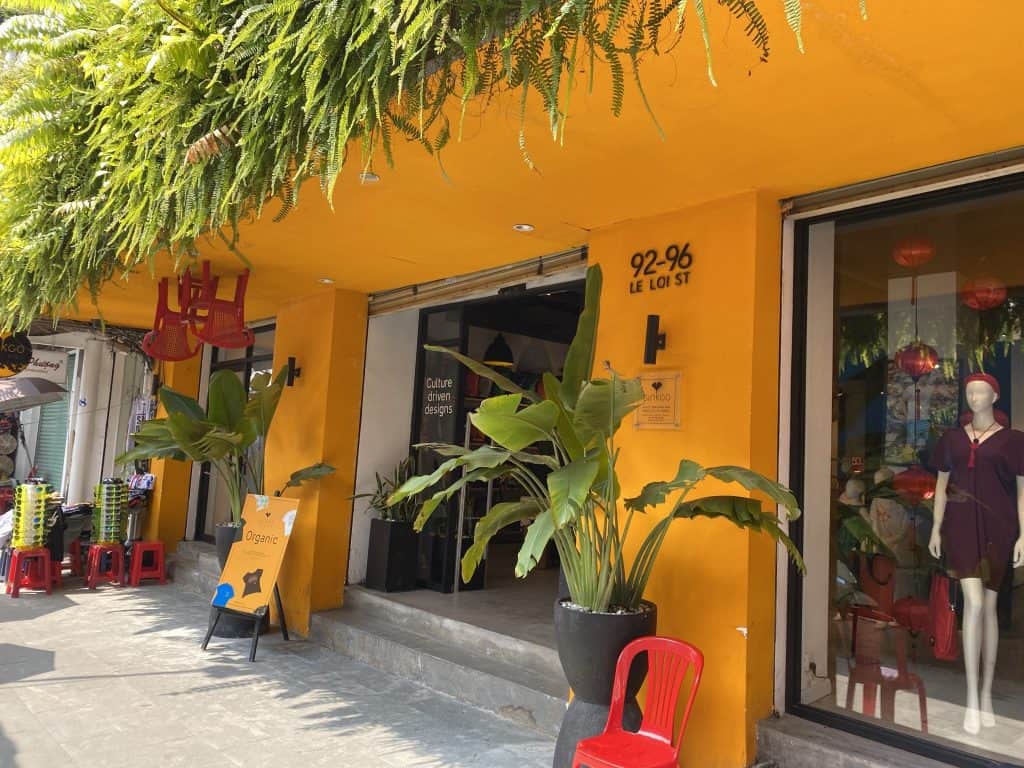 Grateful for the air conditioning inside, I wandered around and picked up a couple of things. I bought a little clay Buddha which I thought might suit some shelves in my new apartment, a game for my nephew, and a reproduction of a 1950s sheet music cover which I liked the design of.
I made my way back to my hotel, and again was relieved to step inside its cool interior to escape the heat. Before leaving, I decided to head up to the rooftop bar for one last aerial view of the city.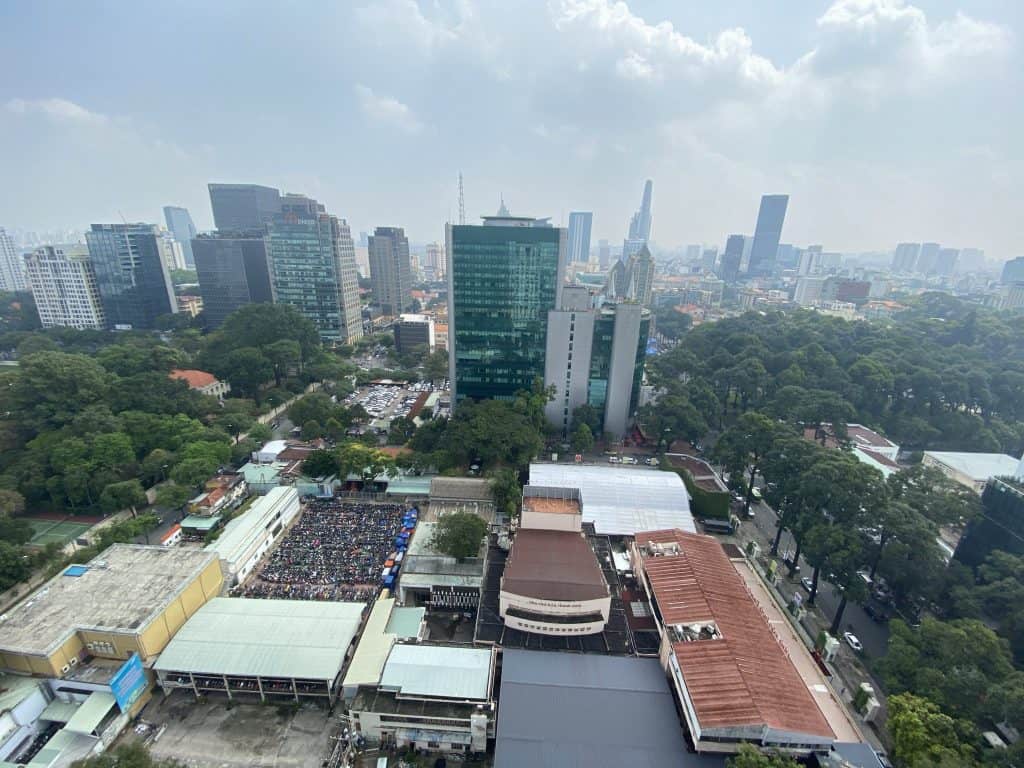 Gazing down I spotted a small square which was jam packed with parked mopeds.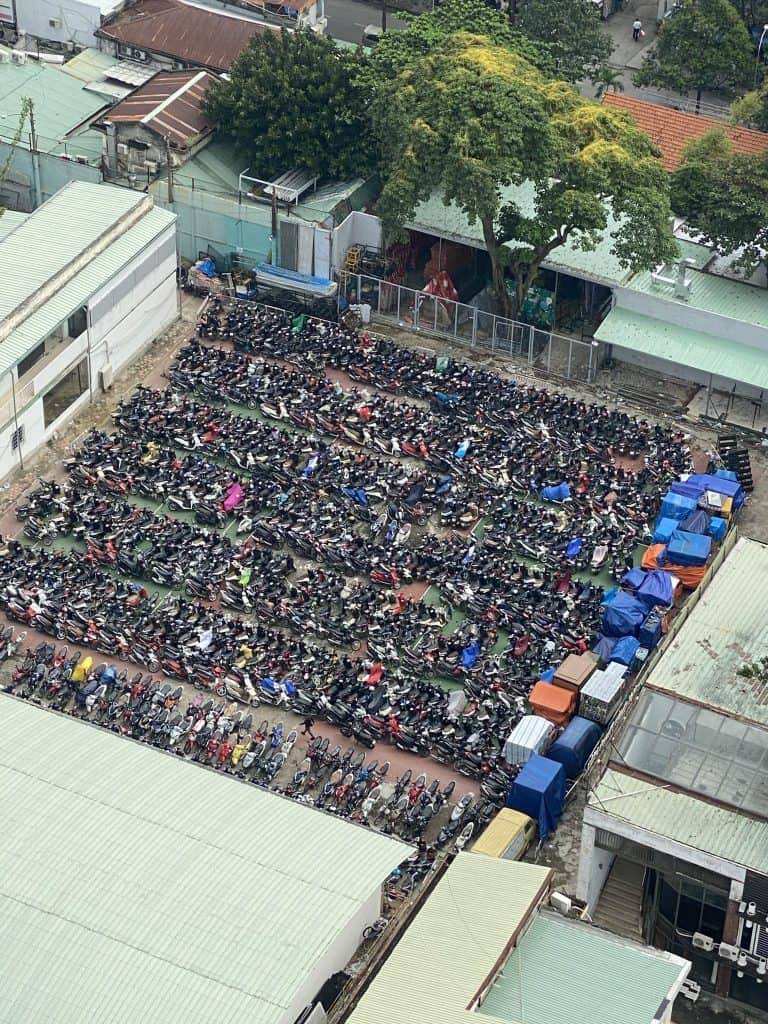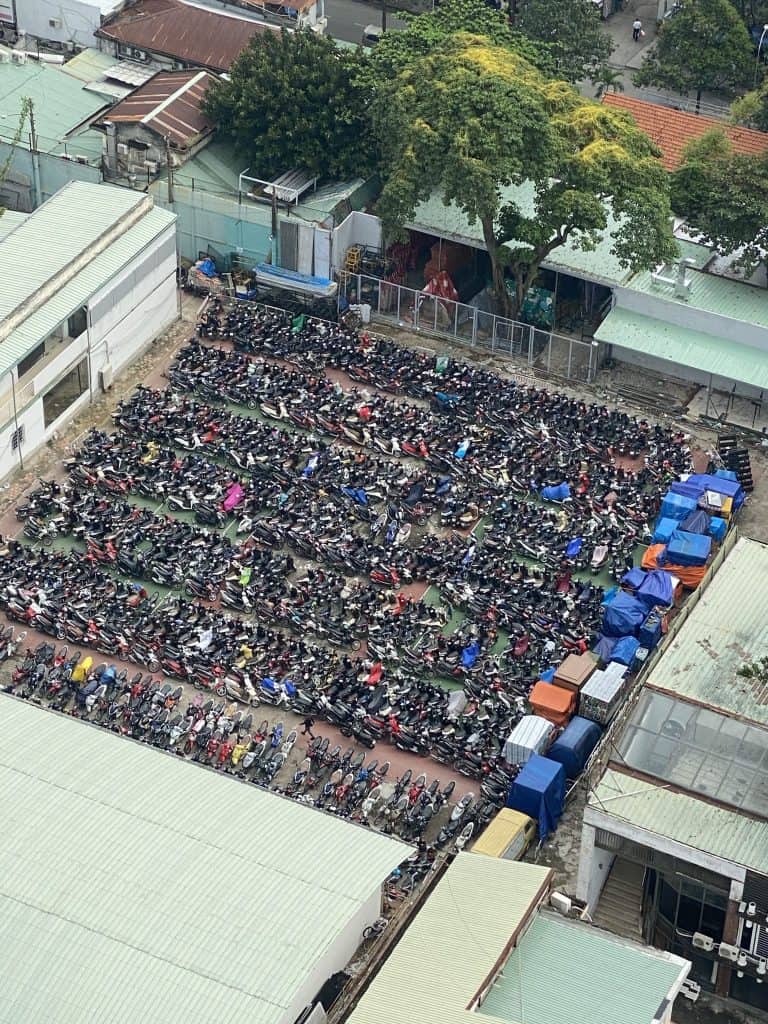 They really keep the city moving.
Back in my room I did some quick repacking before ordering a Grab car to the airport, and checking out. I'd enjoyed my stay in Ho Chi Minh, but couldn't wait to get to where I was headed next – an island hopefully soaked in sunshine, and the perfect place to enjoy it.
Getting to Phú Quốc
50km long at its lengthiest part, Phú Quốc's a small Vietnamese island lying off the coast of Cambodia. When I'd been planning my trip I decided I'd like to spend a couple of days lazing around on a beach, and a quick bit of research had convinced me Phú Quốc would be the ideal spot.
It was there I was heading next.
The journey to the airport was pretty hassle free, with the ride costing just under £2.50.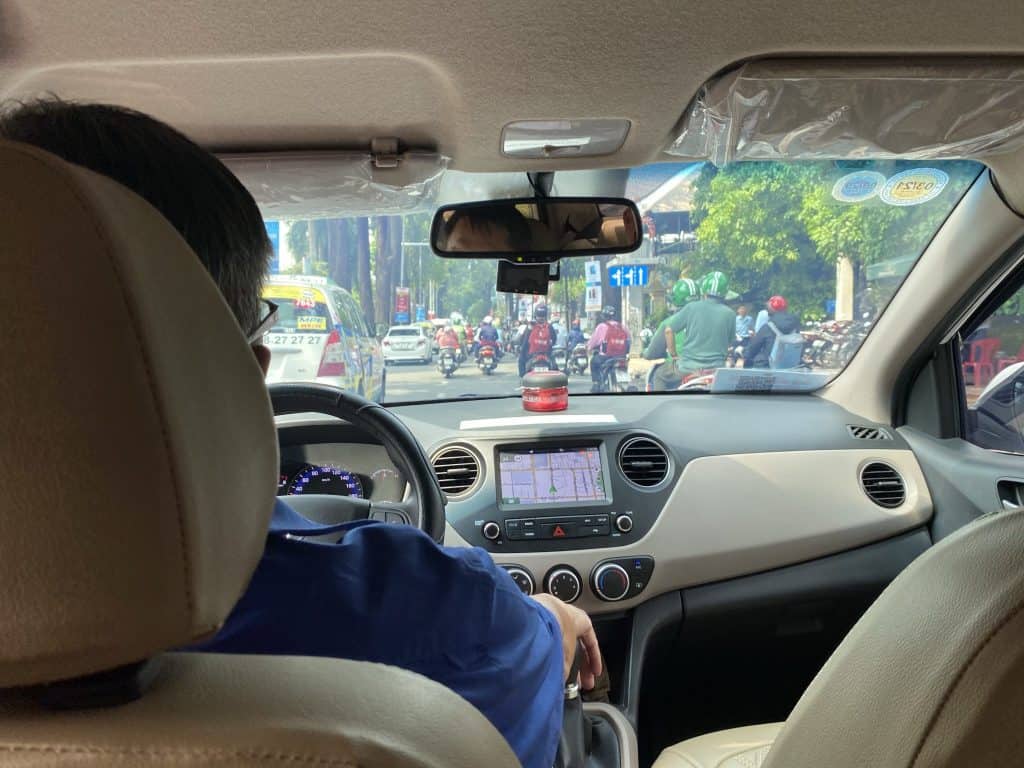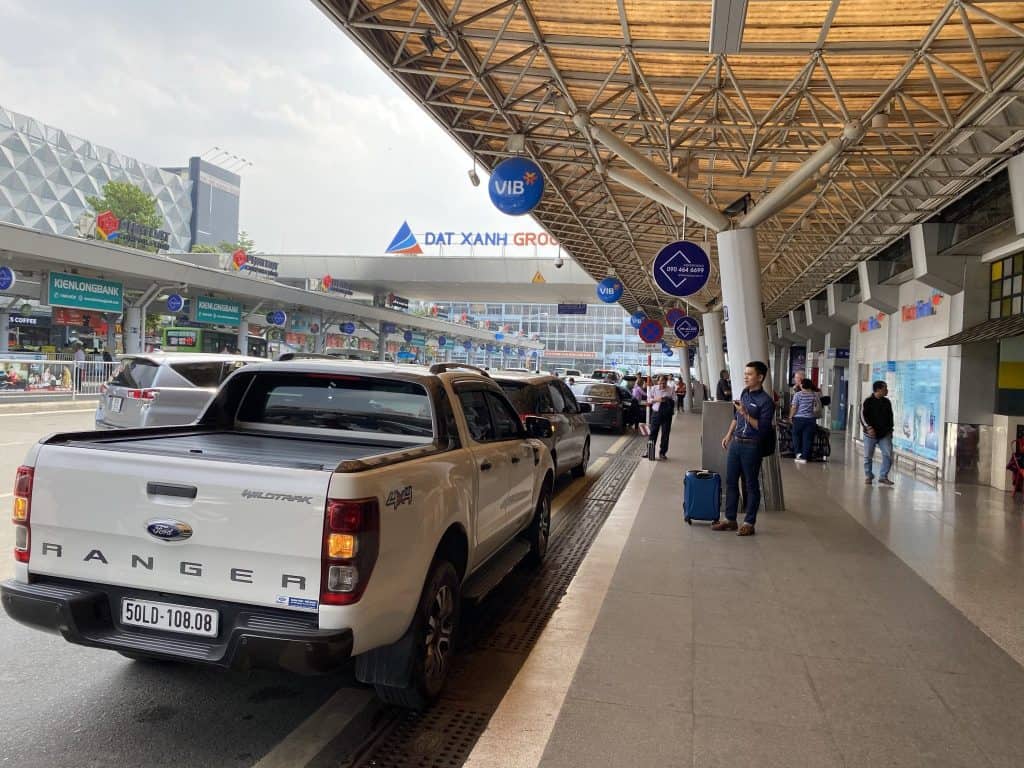 Once there I was checked in quickly, and made my way through security.
The domestic terminal seemed to have a lot more going on than the international terminal I'd arrived at, with plenty of shops selling local wares. I checked my departure gate on the gloriously old school information board…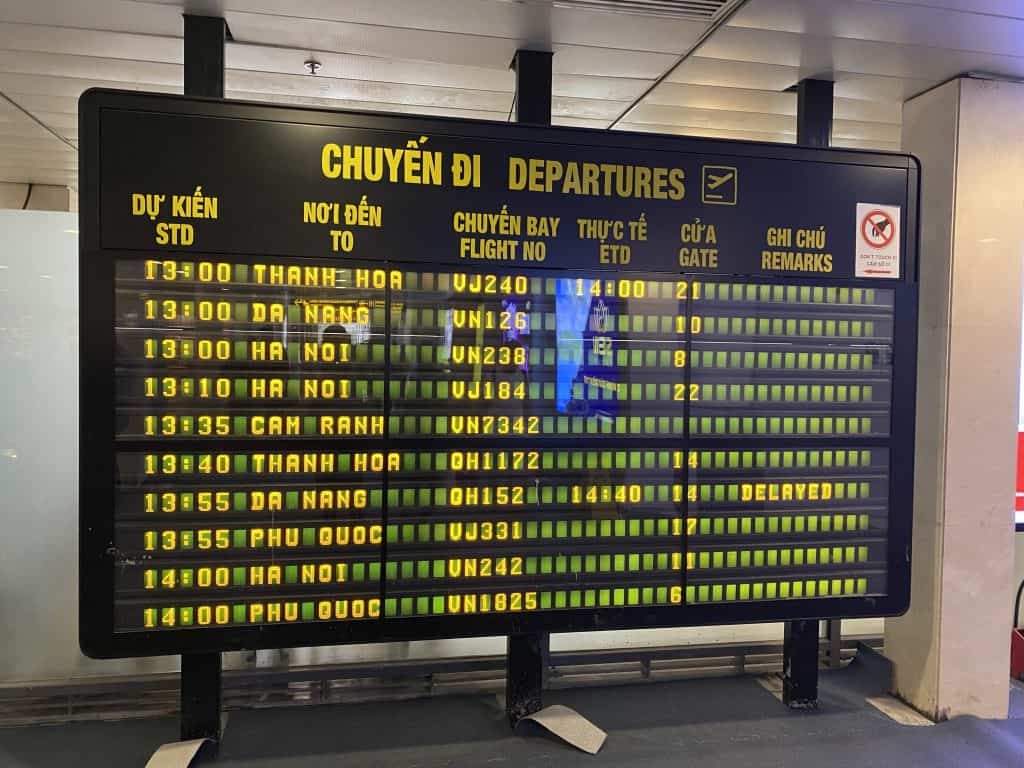 …before a very quick half-hearted look in some airport shops. Anyone fancy some of these? I kind of regret not buying them now!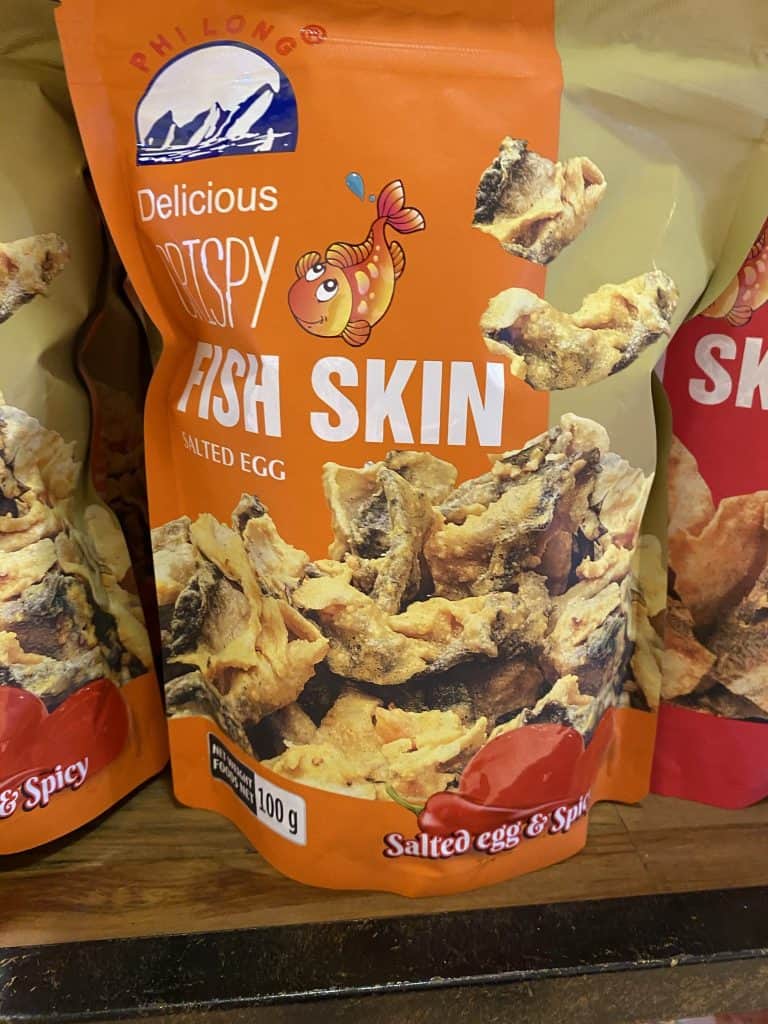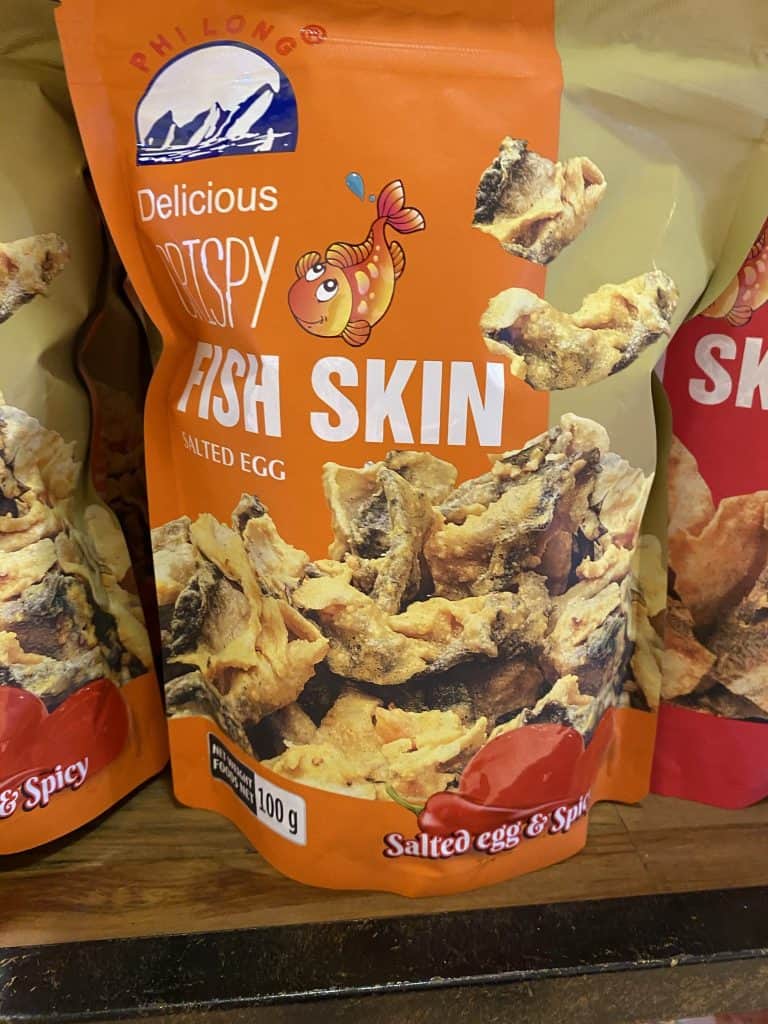 I then headed for Vietnam Airlines' Lotus Lounge. It was my first time flying with the airline which is a member of the Skyteam alliance. I'd read reviews of the lounge, and had set my expectations accordingly!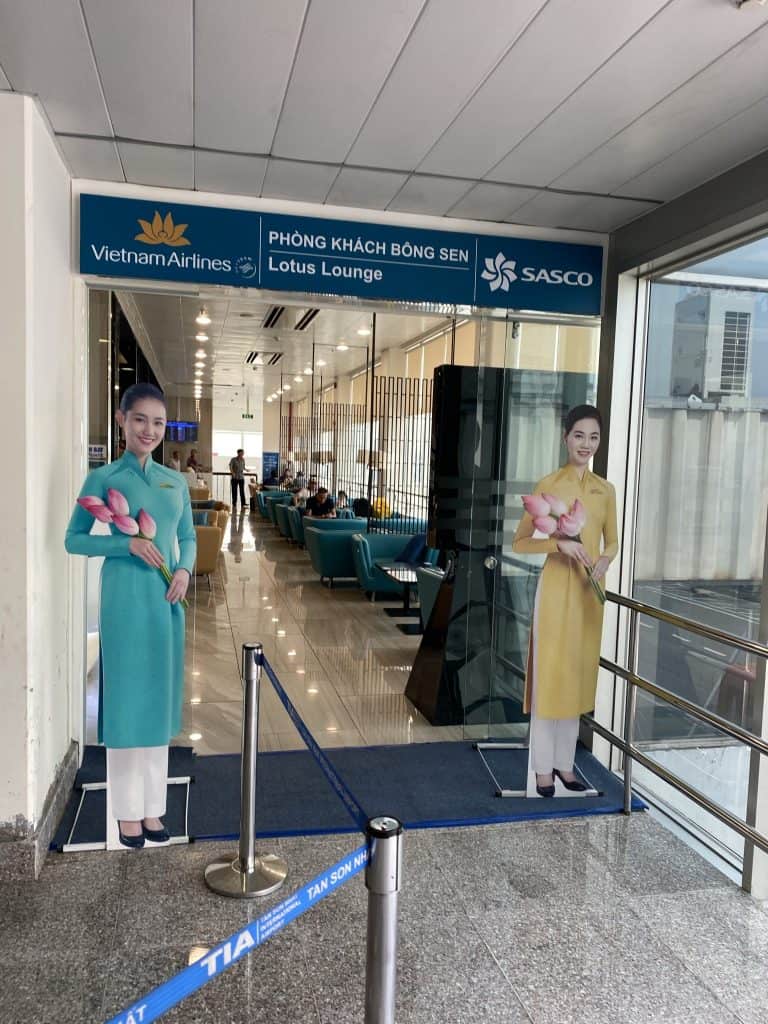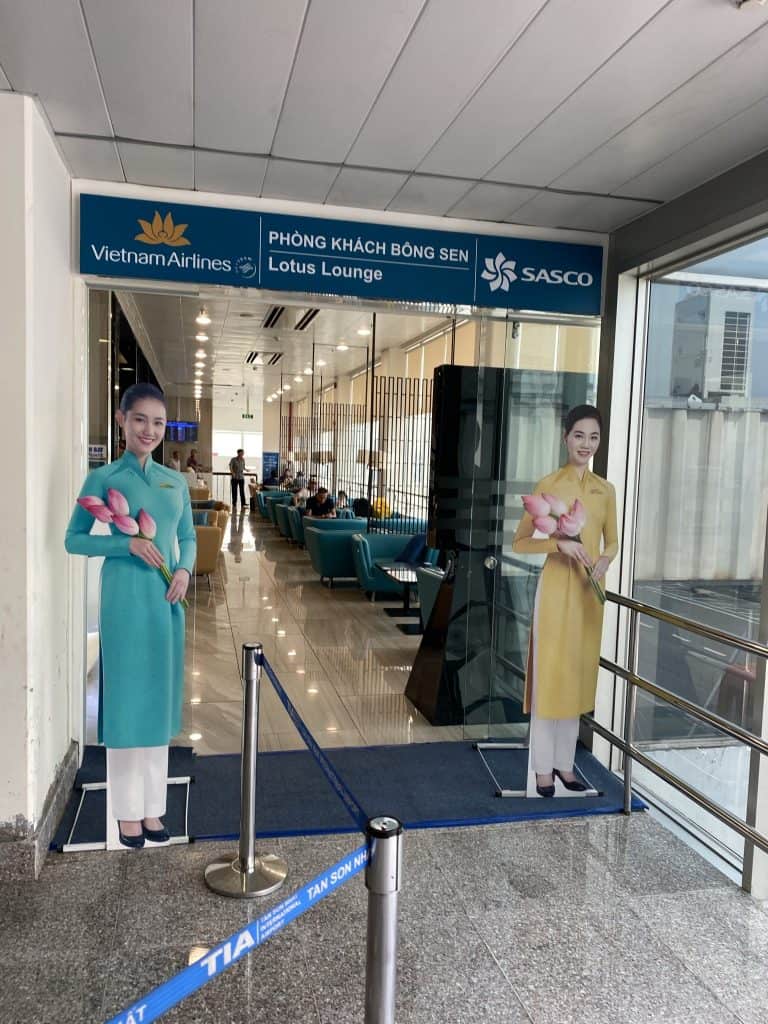 But I was pleasantly surprised on stepping inside. The reviews I'd read had obviously been old – the lounge was a lot more modern than they'd made out and more modern than the rest of the airport. It was clear the space had recently been refurbished.
There was a massive buffet selection of hot and cold food, and plenty of different seating areas, suitable for working or relaxing.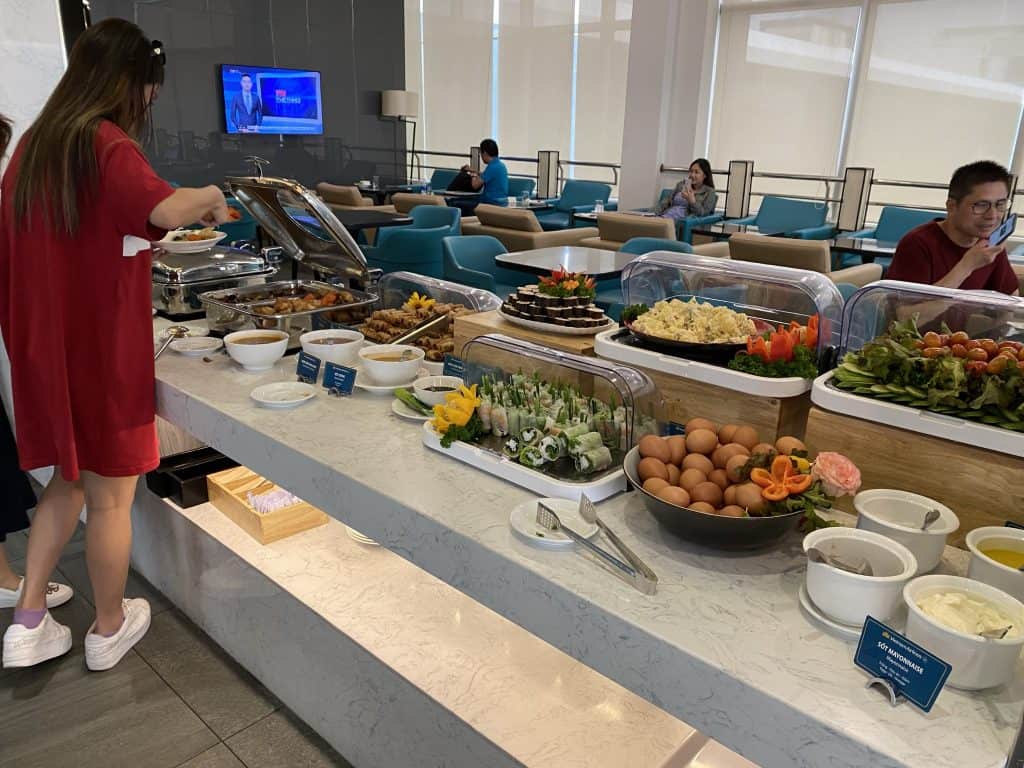 I helped myself to some broth with noodles and a strange looking sausage thing…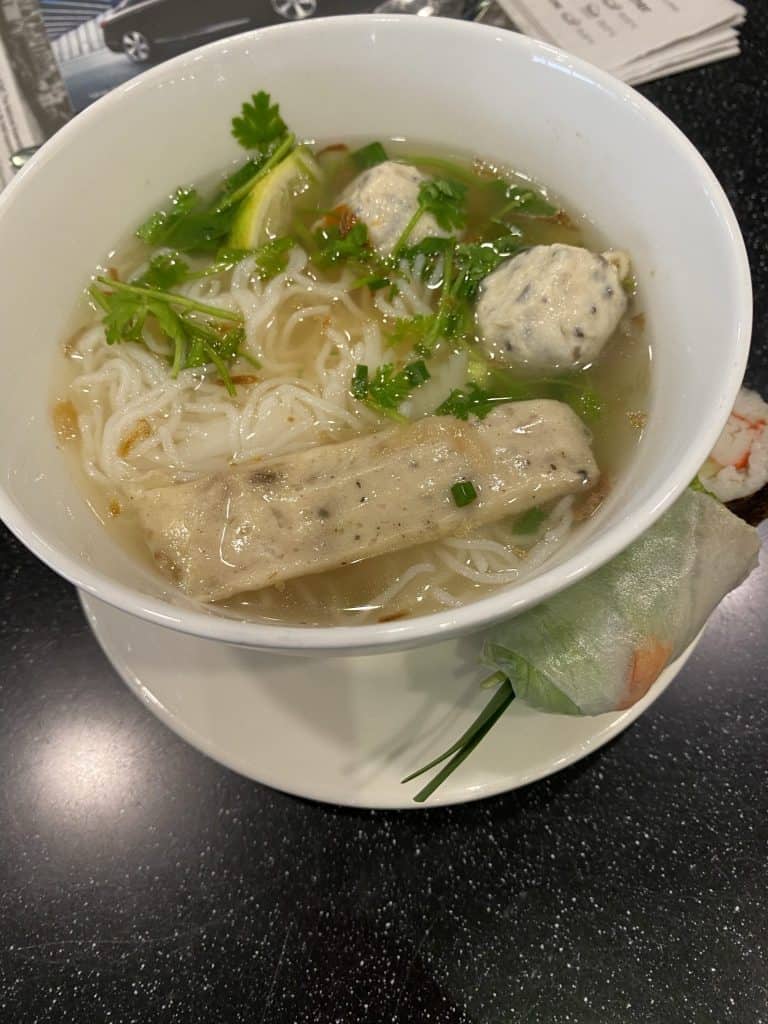 Before having two spring rolls, a caramel thing and some fruit for a dessert. Yes I did eat the spring rolls before the pudding!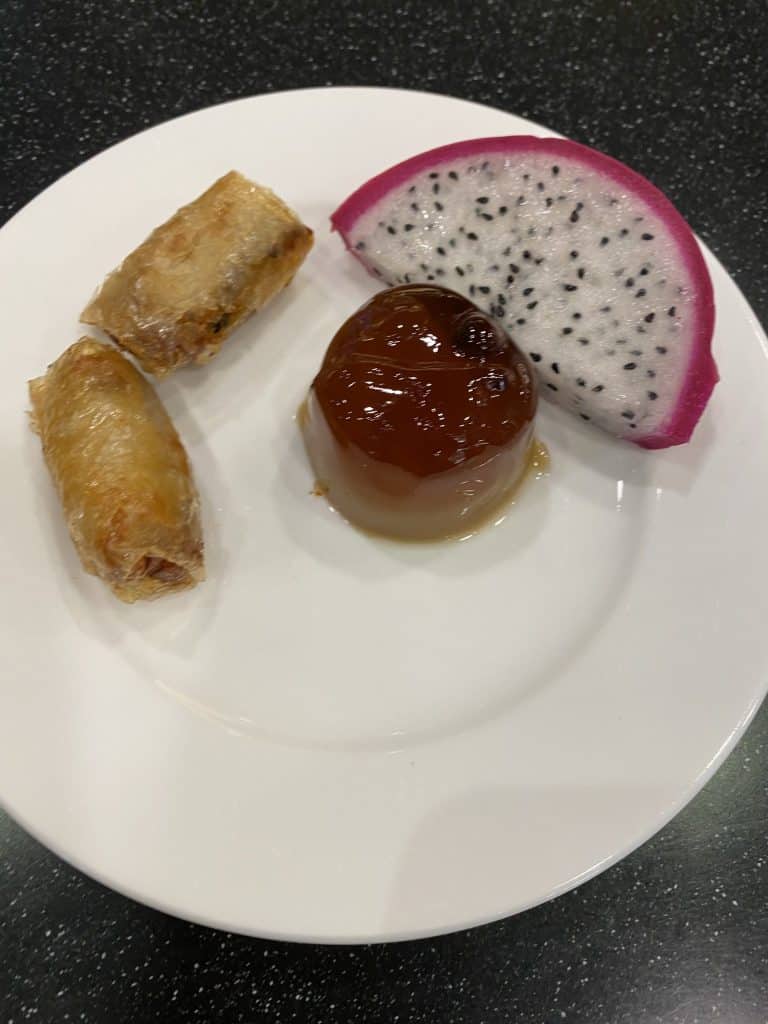 After chilling in the lounge for a while, I made my way along to Gate 6 for my flight.
Slowly a line of people began to queue up. And confusion dawned on all of our faces when the monitor displayed the next flight departing from there would be to Hanoi.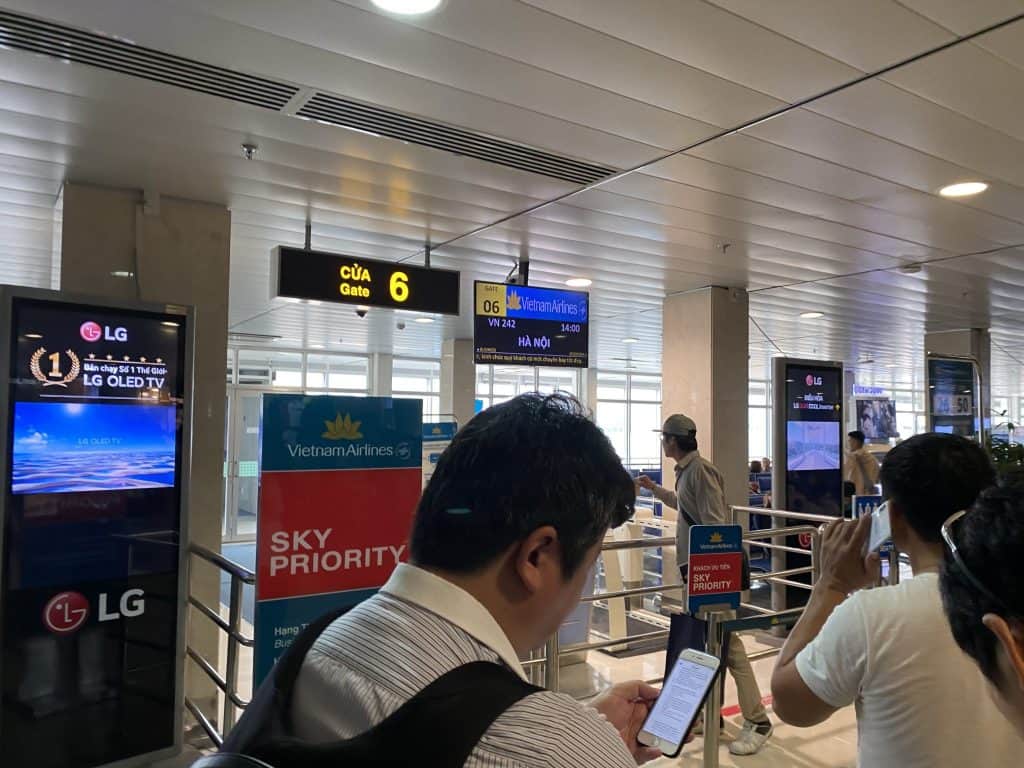 I walked back to check the airport monitors which still showed the Phú Quốc flight as leaving from Gate 6, and then asked the gate staff if I was at the right place. They told me I was and just to wait there for the flight.
A constant stream of people approached the desk asking the same thing. There were signs dotted around the terminal explaining flight announcements were no longer being made as of October, but I think they may have been useful in this instance!
Eventually a lady at the gate wheeled out a large sign which indicated our flight would not be leaving from gate 6 after all, but from gate 11. I can only presume last minute gate changes are a common occurrence given they have 'specially made signs for them!
We all trudged along to gate 11.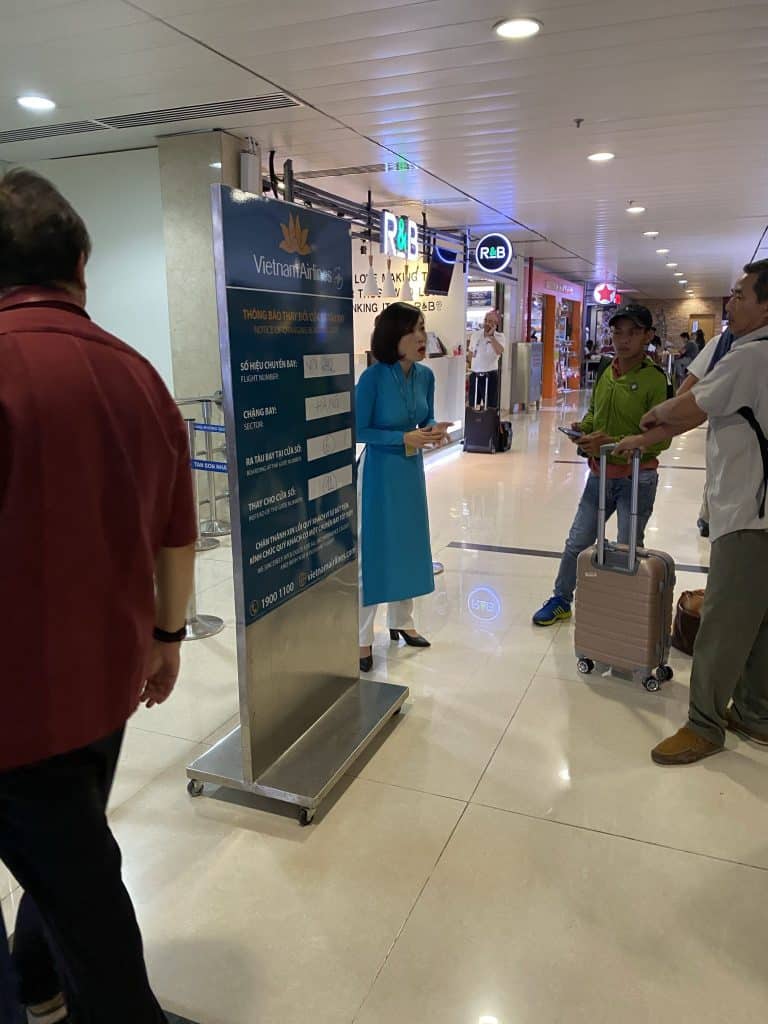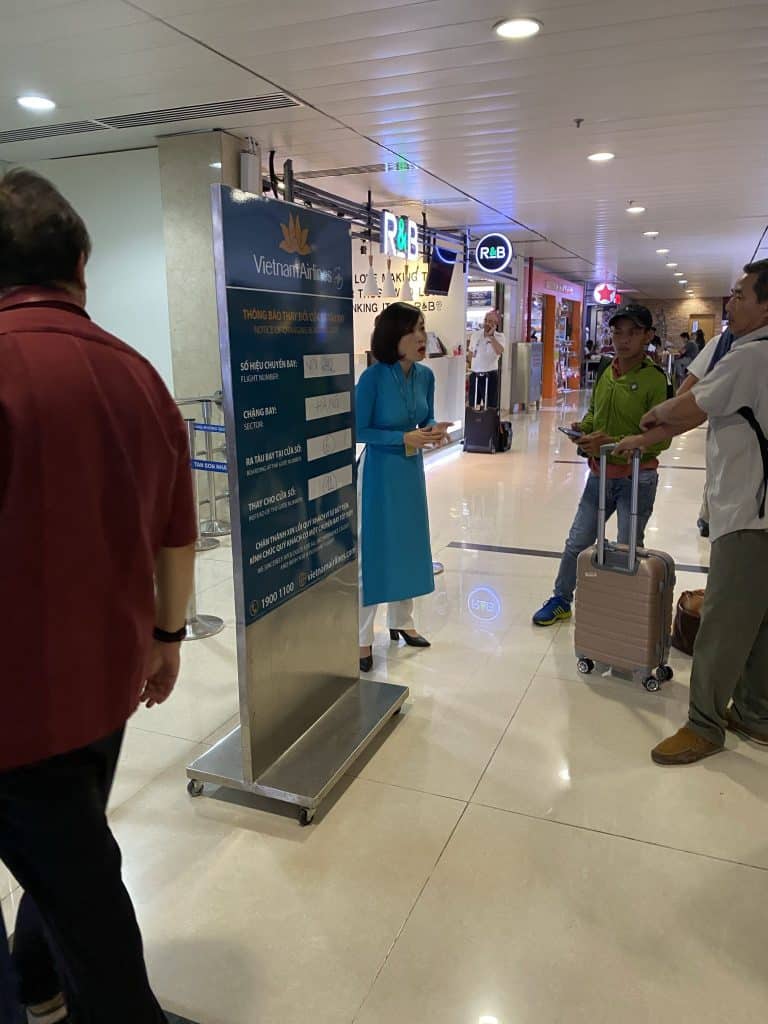 The flight was delayed by about half an hour, (I read somewhere 20% of flights in Vietnam are delayed), but eventually we boarded a bus and made our way on to the plane.
As a treat I'd booked myself into business class for the short hop to Phú Quốc, but I'm not sure if I would bother doing that again.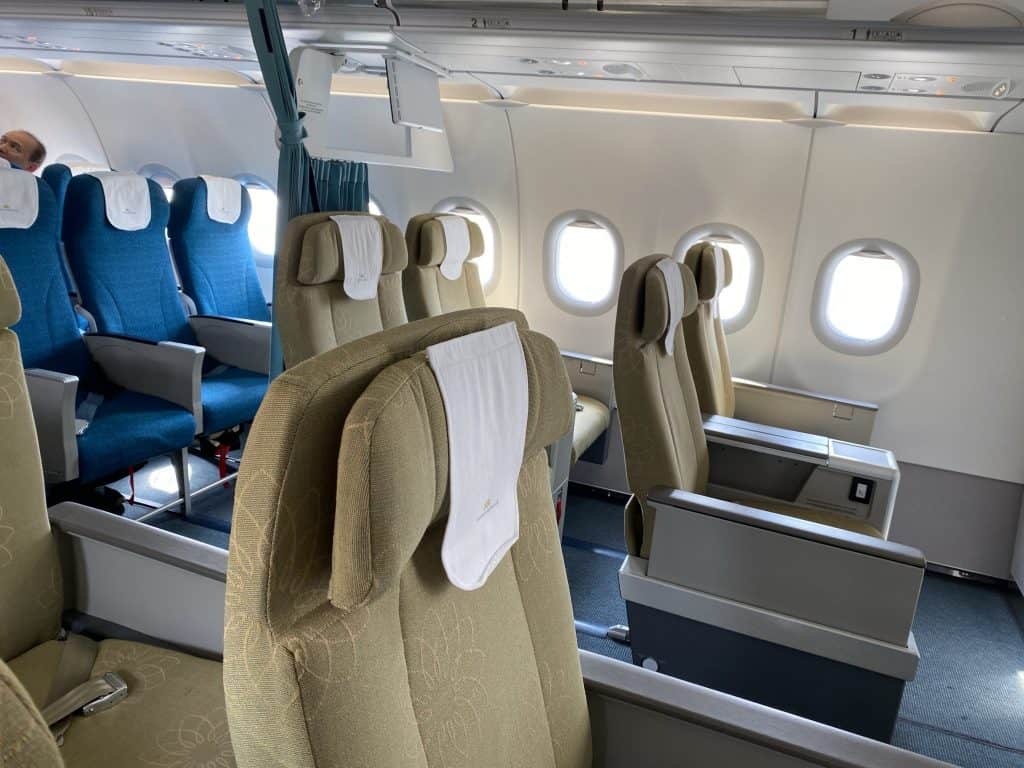 I hadn't flown Vietnam Airlines before so hadn't been sure what to expect. Although I thought the brown and blue interiors of the plane made it look a bit dated, the crew were efficient and friendly, so the flight was pleasant enough.
The seats were larger and in a 2-2 arrangement rather than the 3-3 layout of economy, but that didn't make much of a difference on what was only a 55 minute flight. Refreshments were limited to a drink, and there was barely time for me to finish my coffee by the time it was served. I guess, though, the luggage allowance that came with my business class ticket had been useful.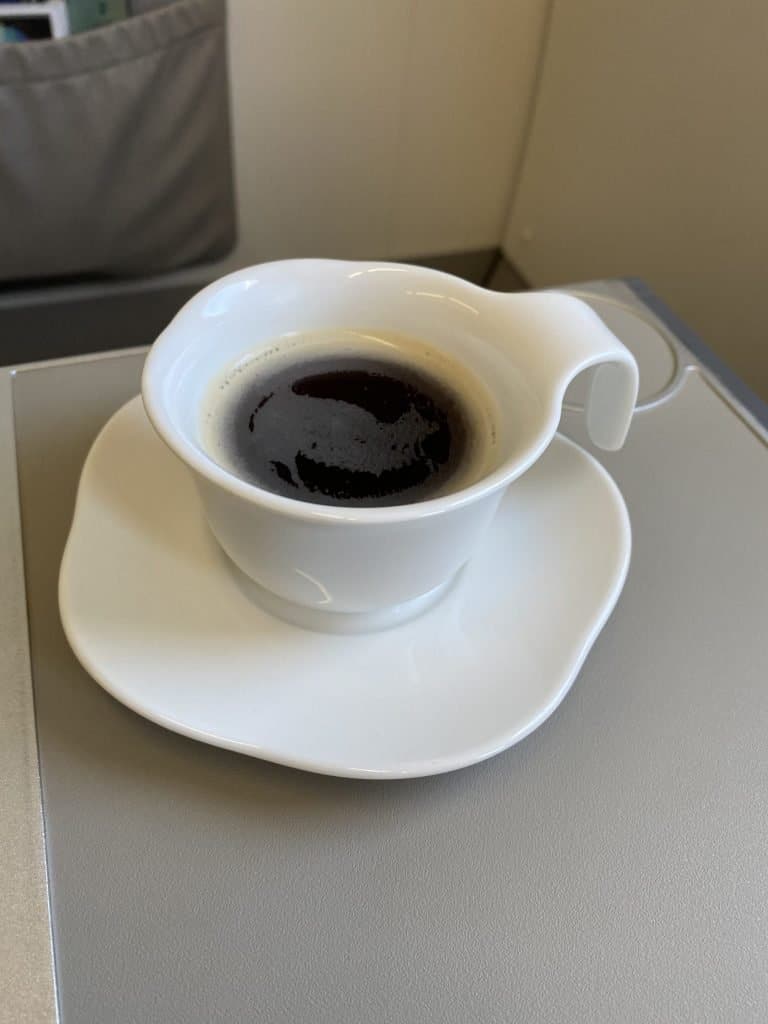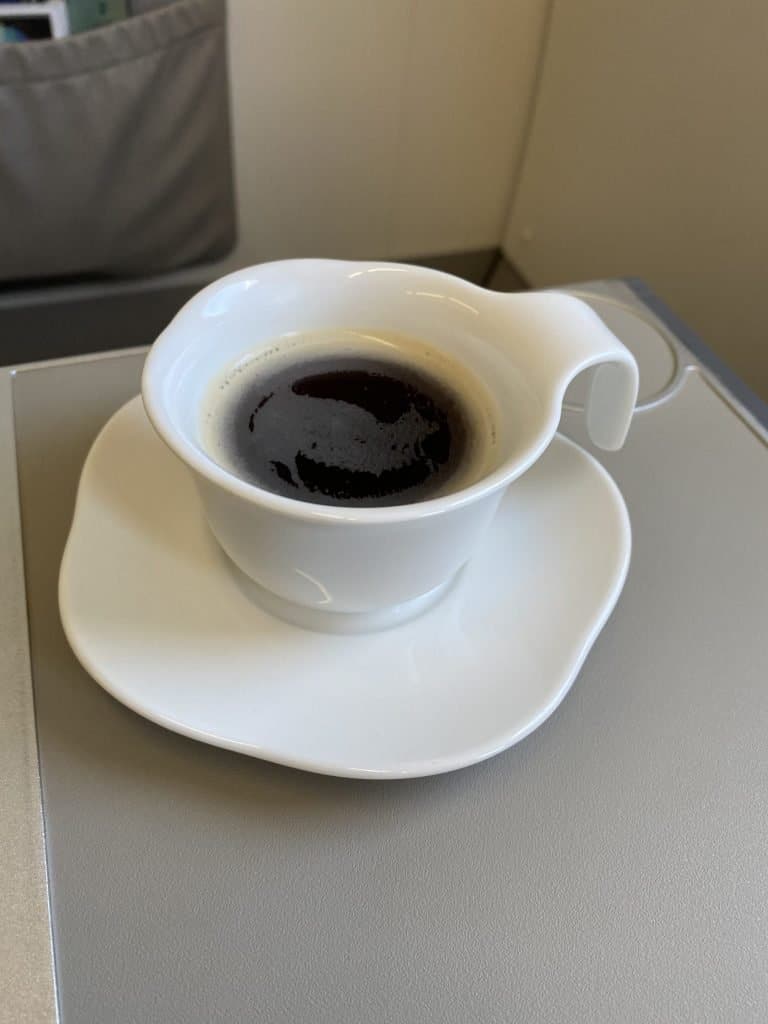 Soon we were flying over deep blue water sprinkled with small islands…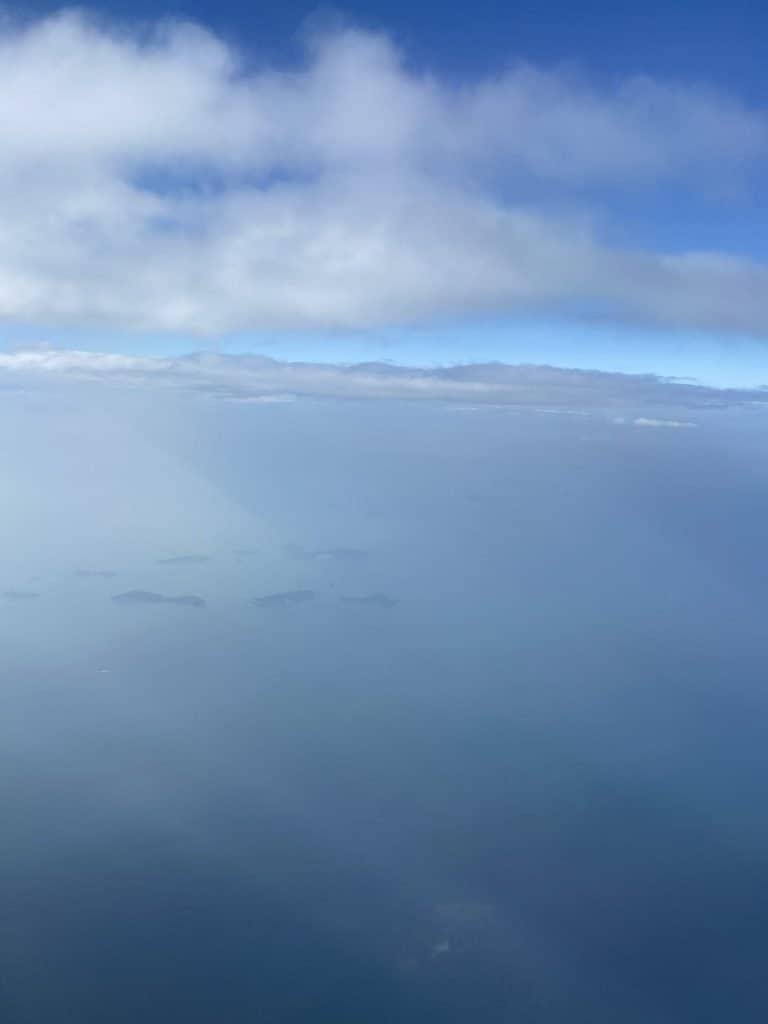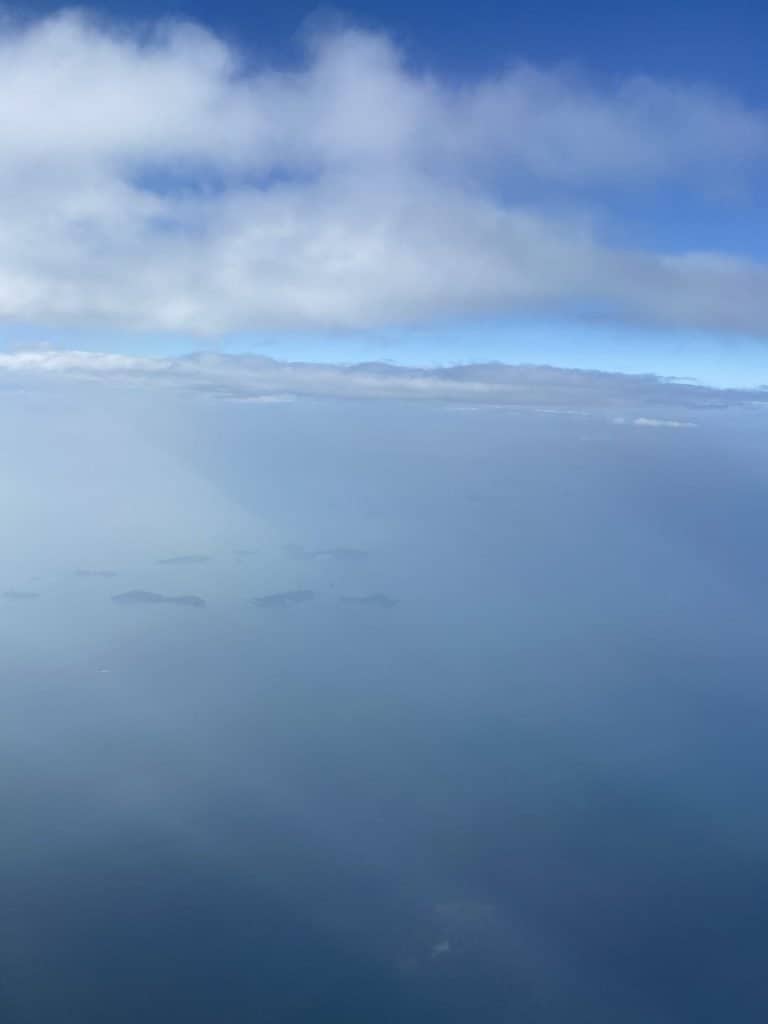 …and touched down at Phú Quốc's modern airport.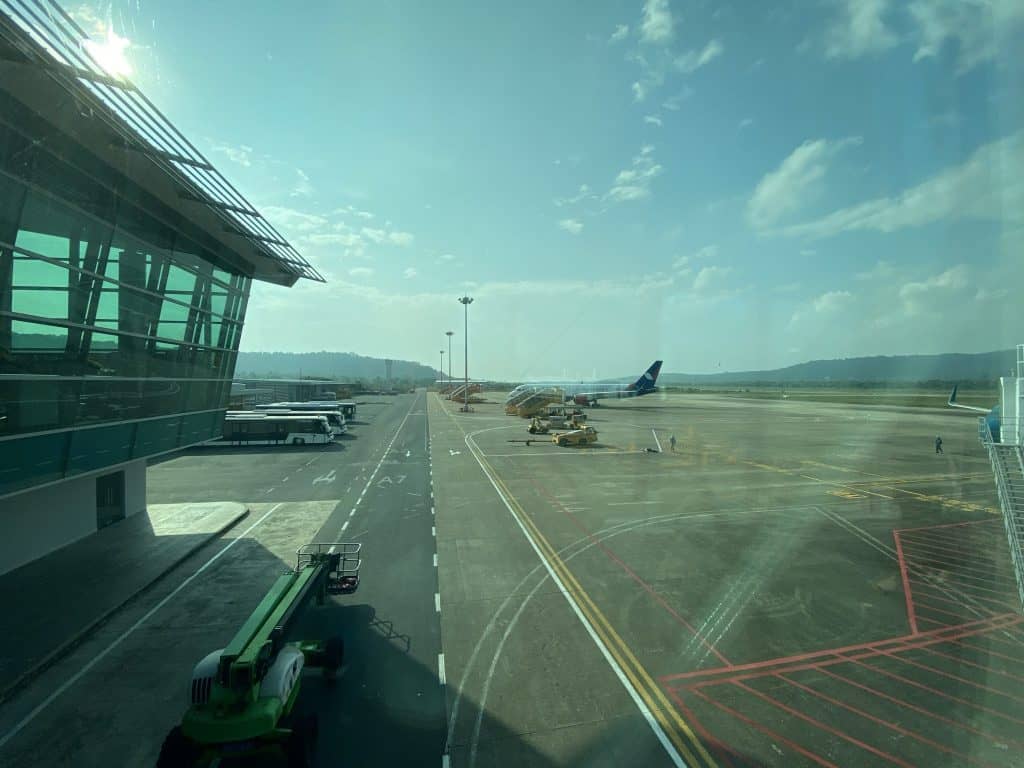 I was still a bit peckish after my light lunch so sat at a cafe outside the airport and had a tuna sandwich which to my disappointment was whisked away and heated for me. I didn't need hot food when the sun was splitting the pavement! 😩
I'd done a bit of research on how to get from the airport to my hotel, and had read that taxis were slightly cheaper if you took one from the departures area rather than arrivals. After I'd polished off my sandwich I headed upstairs and waved to a taxi driver who was dropping a family of travellers off.
Soon we were whizzing our way towards my hotel in the south of the island, the car's horn constantly being pressed. Look where his hand is in this pic!
After attempting to communicate with broken English, my cheerful taxi driver decided to switch to using Google Translate on his phone to communicate. Thus began a back and forth twenty minute long conversation with the translation delay and inaccuracies causing sometimes hilarious results.
The driver and I both chuckled at that, and he asked how I planned to spend my time on the island. As we sped along I was surprised at how developed some areas of Phú Quốc were. The roads were modern and wide, and I spotted a large pearl farm with an enormous store beckoning tourists in.
The driver asked if I was planning to visit the pearl farms or any other attractions during my time on the island. Google Translate replied on my behalf that I wasn't sure yet, but I was planning to spend most of my time just relaxing and chilling out.
Before I knew it I was downloading Line (a messaging app) and adding him on there so we could make arrangements to take me back to the airport two days later.
We turned off the main road and swept up a large driveway which took me to the entrance of my hotel. As the taxi door was opened for me, I handed the driver 250,000 dong. The fare had come to just under 200,000, and I added on the equivalent of a £1.70 tip.
The driver handed me back the 50,000 note, which I thought was a real sign of his genuine nature. I handed it back and he looked delighted. I thanked him and waved him off as he drove back down the driveway.
My hotel on Phú Quốc
I had gone a bit crazeee when choosing my hotel on Phú Quốc. I'd done a lot of research – as always! – when checking out accommodation, and after thinking long and hard about it, I'd decided to book two nights at the JW Marriot Phu Quoc Emerald Bay.
It cost quite a bit more than I would usually spend on a hotel, but I thought it might be worth it to have a nice experience when I was looking for two days of total relaxation.
I stepped inside a large building which was decorated with ornate bookcases and a gleaming tiled floor.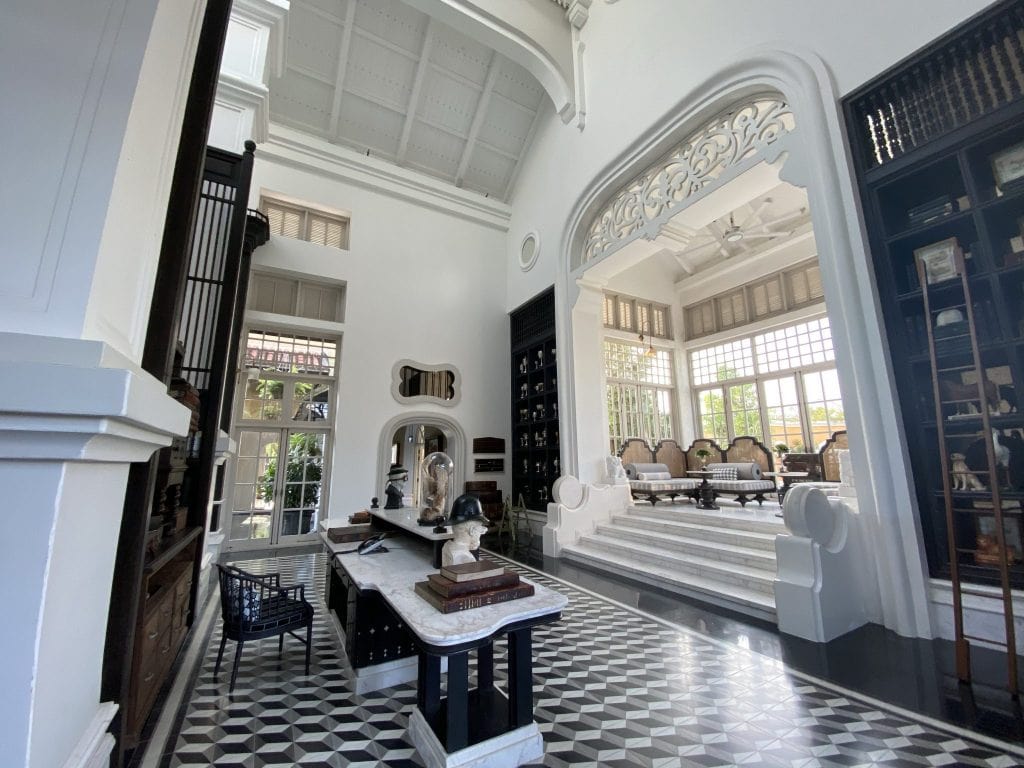 As my bags were whisked away I was directed to take a seat, and immediately an iced drink appeared in front of me. I liked it so far!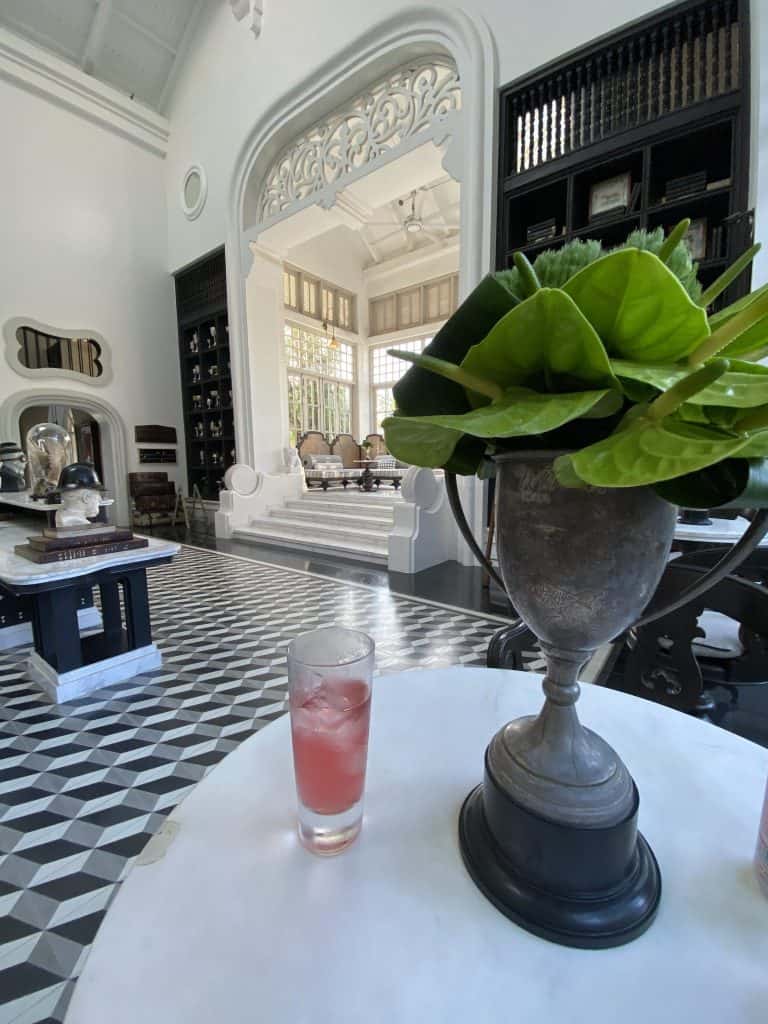 A lady came and checked me in and explained how the hotel worked, while the duty manager also came over to say hello. I'm a Marriott Gold card holder (not because I stay with them loads, it just comes with my credit card) – and the benefits were definitely worth it here!
I got an upgrade to a beachfront room (from a garden view room), two free drinks vouchers for the bar (woohoo!), and 15% off food and services, which I thought was pretty good all in all.
The JW Marriot at Phú Quốc is a bit weird in that it's based around a university – Lamarck University to be precise. It's hard to explain, but different buildings are named after 'faculties' so for example the bar is the "Department of Chemistry". After check in I was given a copy of the 'student book' which included a map of the resort, and a list of tours and activities offered (most of which incurred an additional payment).
It sounds a bit cheesy, and I think it could have easily been really tacky, but somehow the place manages to pull the whole university theme off. It ends up feeling a bit charming rather than stupid, and definitely adds something to the normal hotel or resort experience.
All checked in, I jumped in to a cart to be driven to my room – en route being given a bit of a tour. A main promenade took you past some shops, the gym and the restaurants and bar.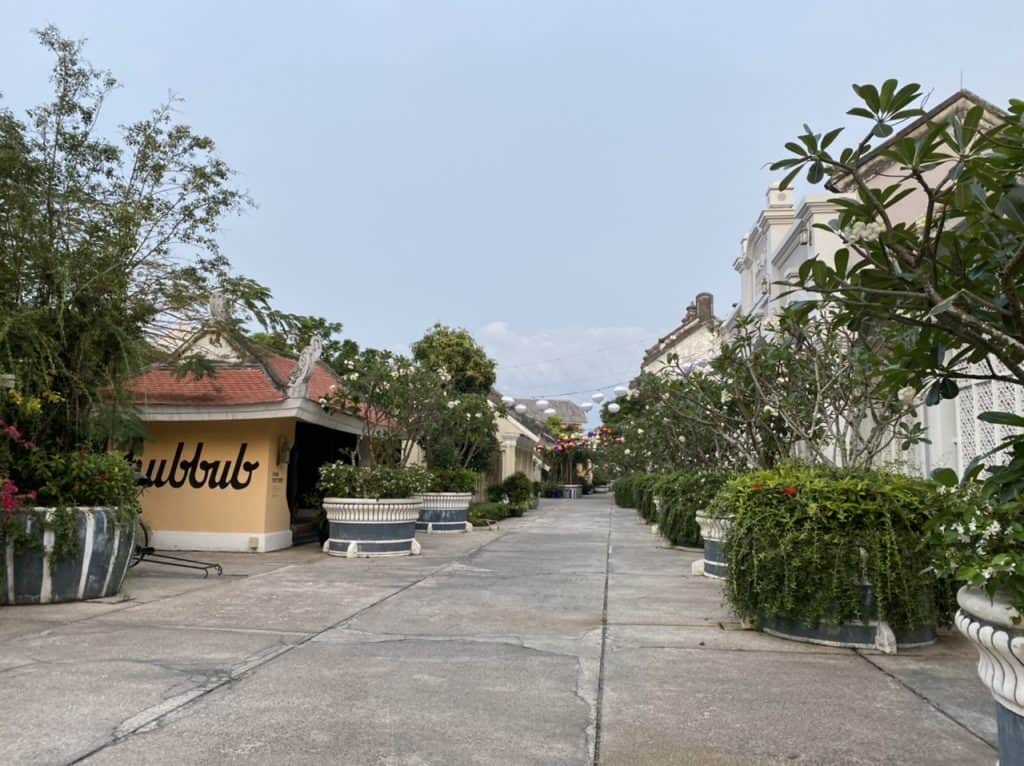 On the way to my room we passed an athletics track which did look like it belonged at a university!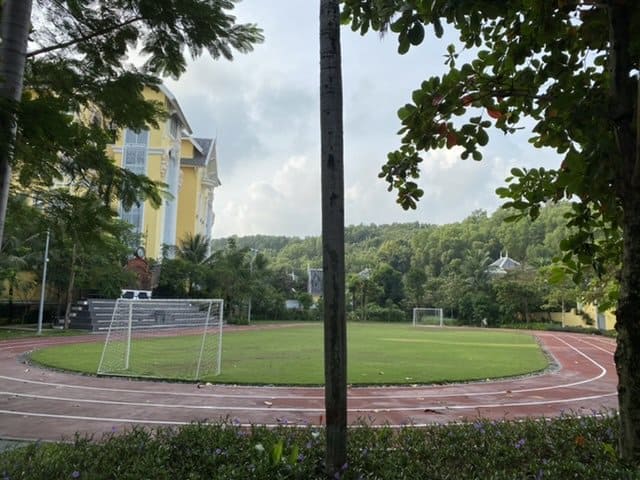 My Room
There's no two ways about it, my room was enormous – and one of the nicest I've ever been lucky enough to stay in.
A long hallway took me past a small room containing the toilet to a big, very Asian looking wardrobe with glass panels.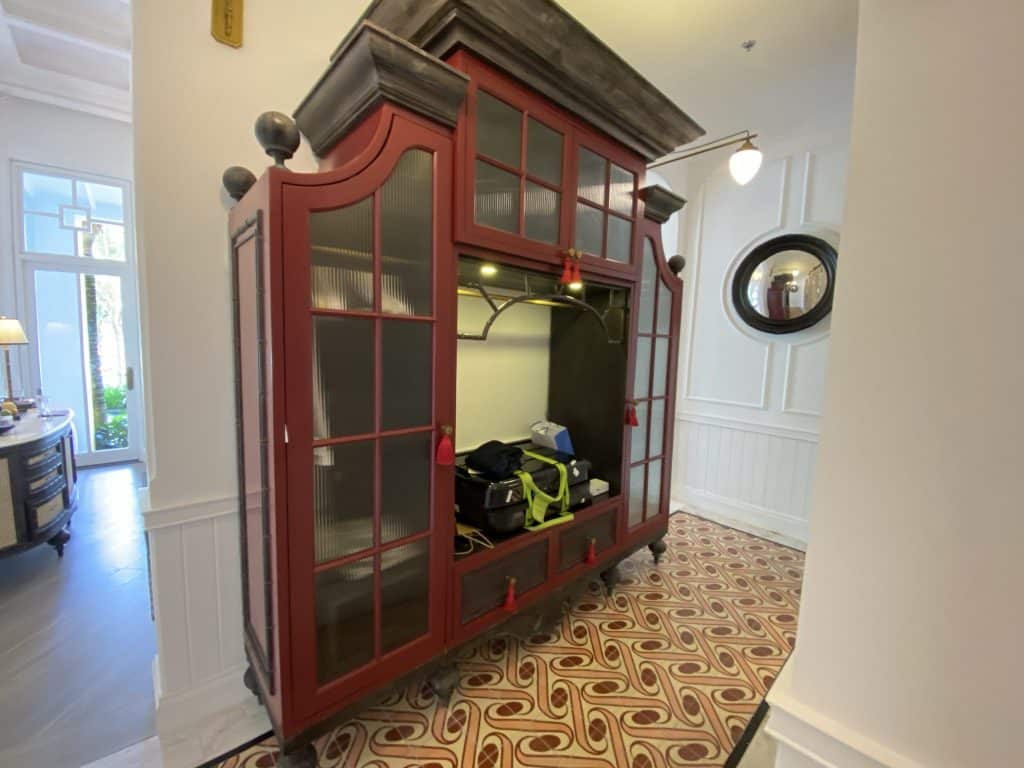 Behind that, around a partition lay the bedroom with a massive bed, a sofa and a desk. The TV was mounted in one corner of the room, while on the sideboard lay a Nespresso machine and a small platter of fruit with a handwritten welcome note. I'd be perfectly happy to spend the next two days with this as a base!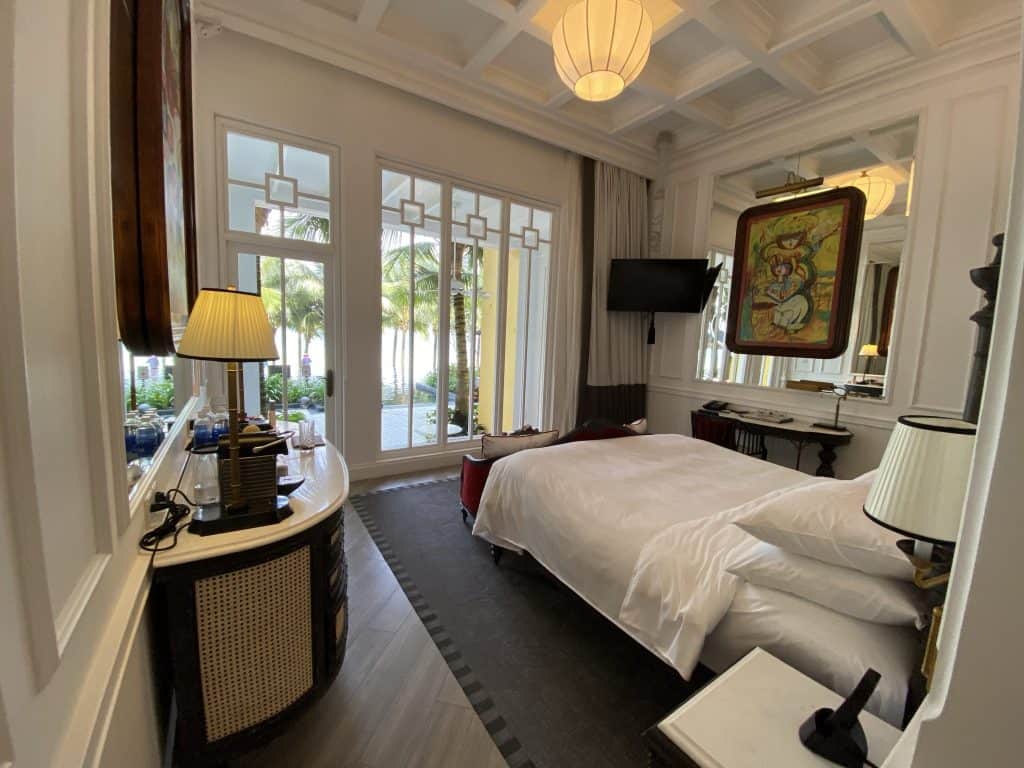 The bathroom was amazing too – with a wet area overlooking a small private outdoor area. My first shower did feel slightly disappointing – until I flicked the switch and felt water falling on me from a shower head mounted into the ceiling.
Outside was a small patio with a sofa and table overlooking an infinity pool. Beyond that lay the beach.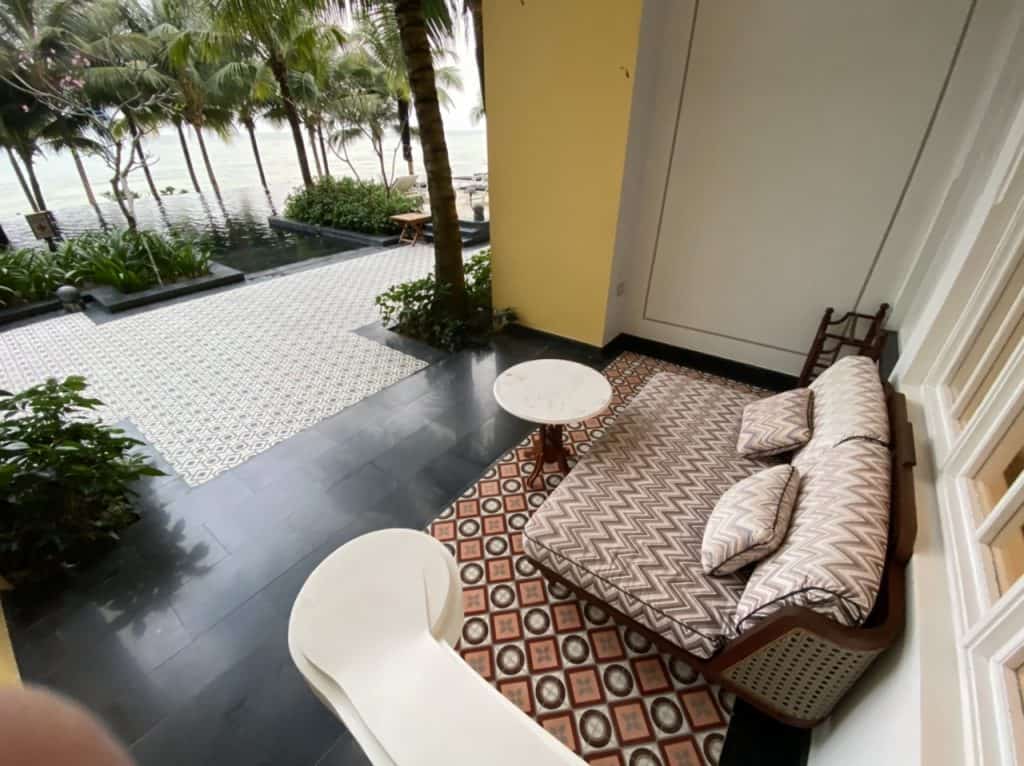 It just felt really special and I was really happy with it. In fact I'd already made up my mind that I'd be very unhappy at having to leave in two days' time. The fact that it was warm and sunny helped too!
A quick look at the beach and dinner
After unpacking some of my stuff and putting it away, I headed out to look at the resort's private beach.
It was idyllic. The water was a clear blue, and there were just a scattering of clouds in the bright blue sky. I couldn't remember ever seeing a beach quite like it before.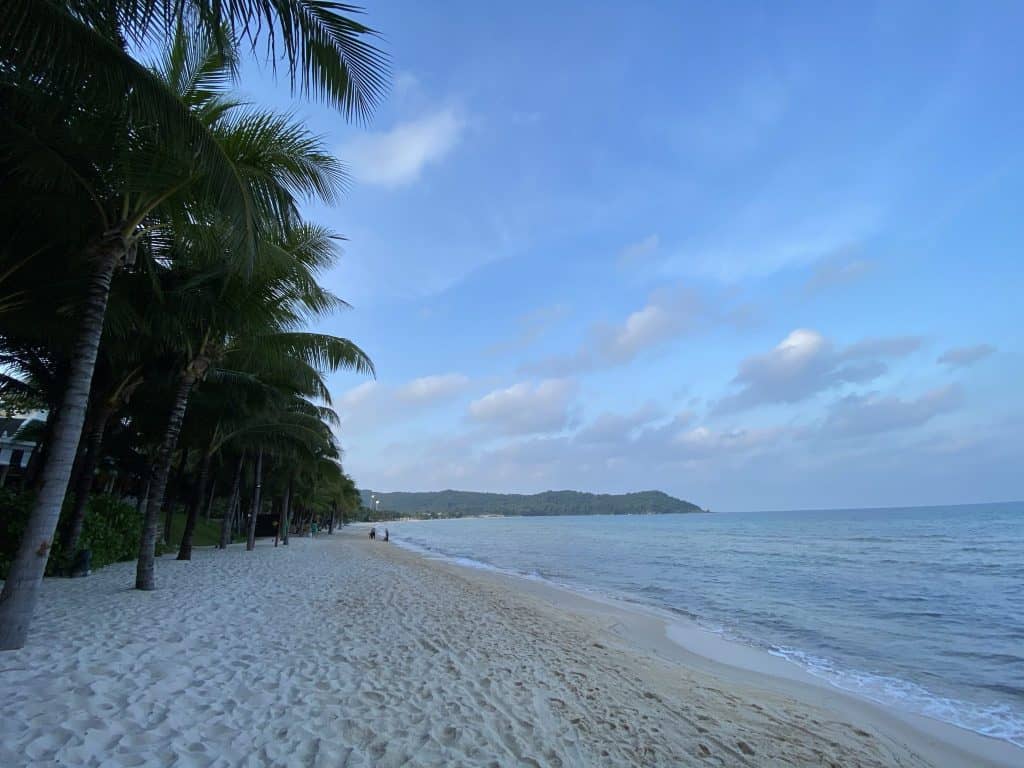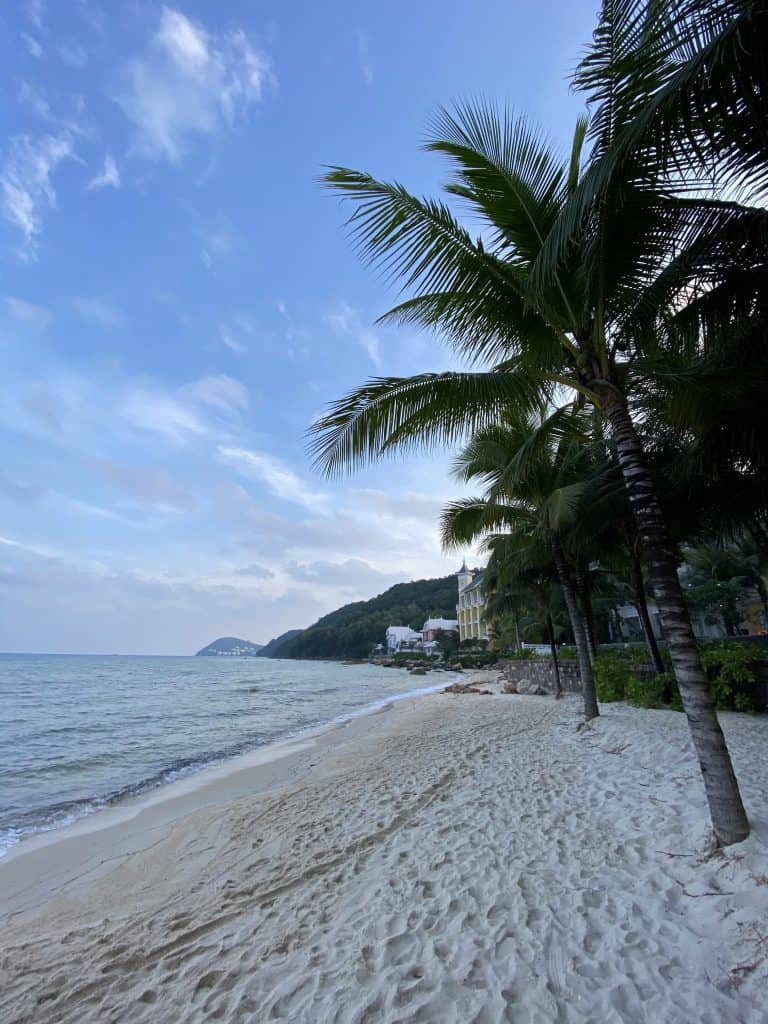 I headed back to my room and sat out on the patio catching up on emails and doing a bit of writing before taking a shower and heading out for dinner. I decided just to go to the Department of Chemistry and eat there.
I couldn't quite work out how to get the bar via the beach, so headed around by the athletics track and down the main promenade – which by now was glowing with lanterns strung between buildings.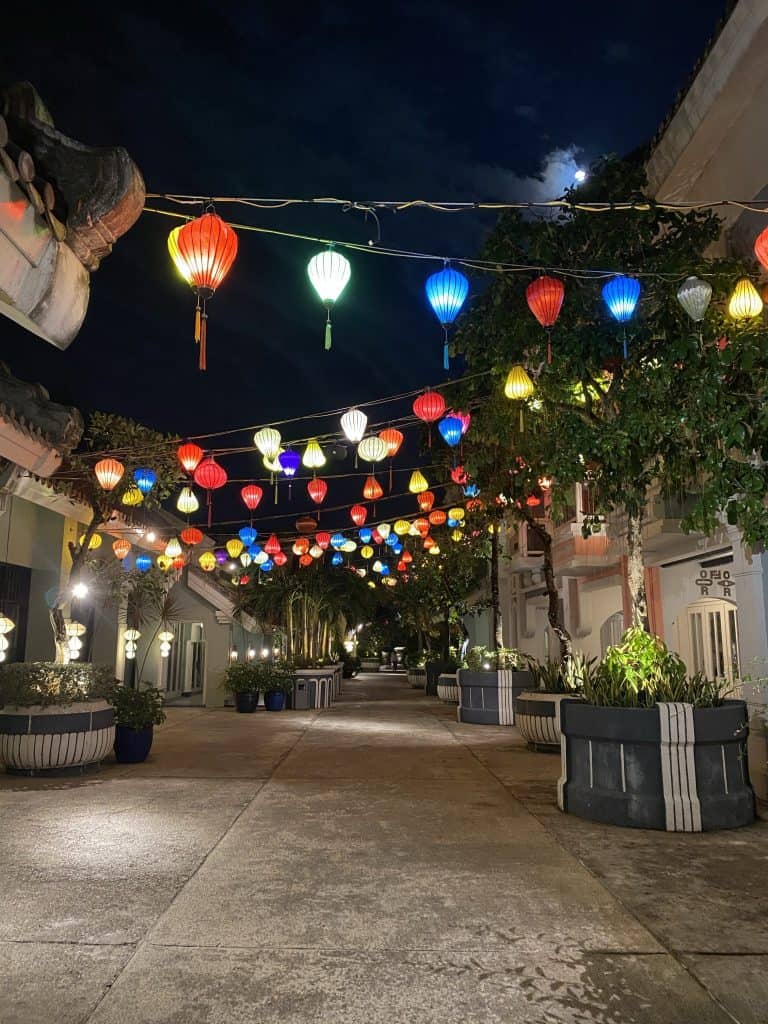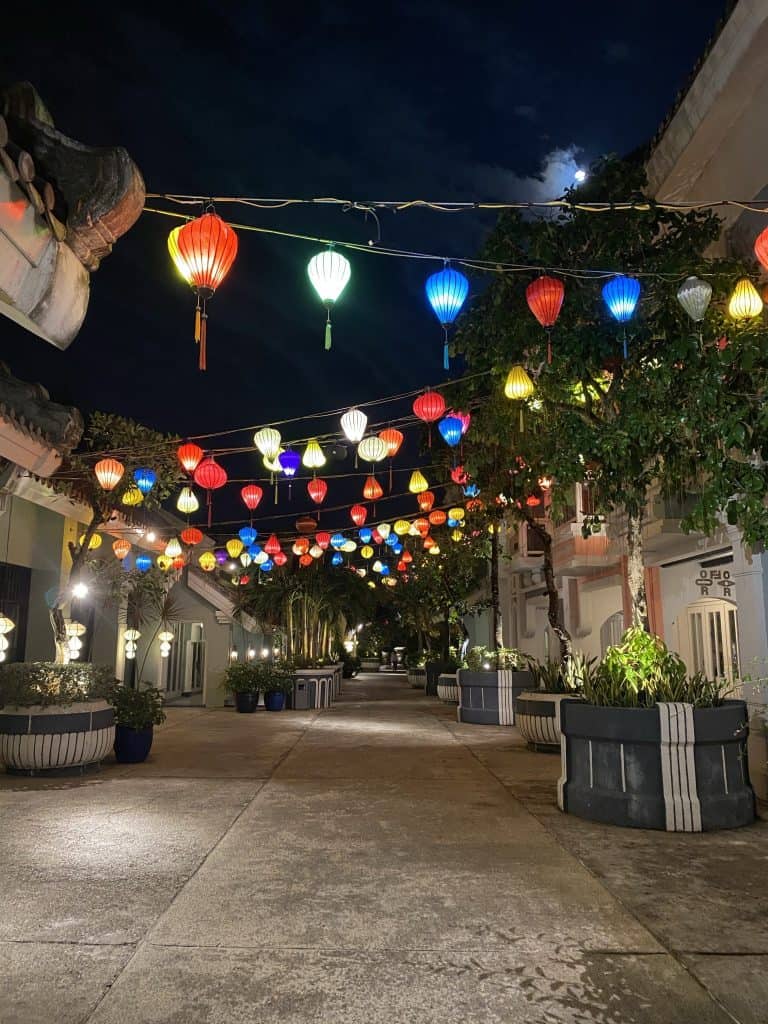 I'd brought my two free drinks vouchers, although as I would later discover is quite common, the bar had a 'special' menu for using your vouchers. I.e. it wasn't any old drink you could have, but a selection from a rather limited choice. I settled on a mojito, and after two of those was feeling ever-so-slightly half cut.
Annoyingly all the seats in the main section of the bar that let you relax on a sofa while staring out at the sea were taken, so I resigned myself to sitting in a normal chair away from the bar. It still wasn't a bad view!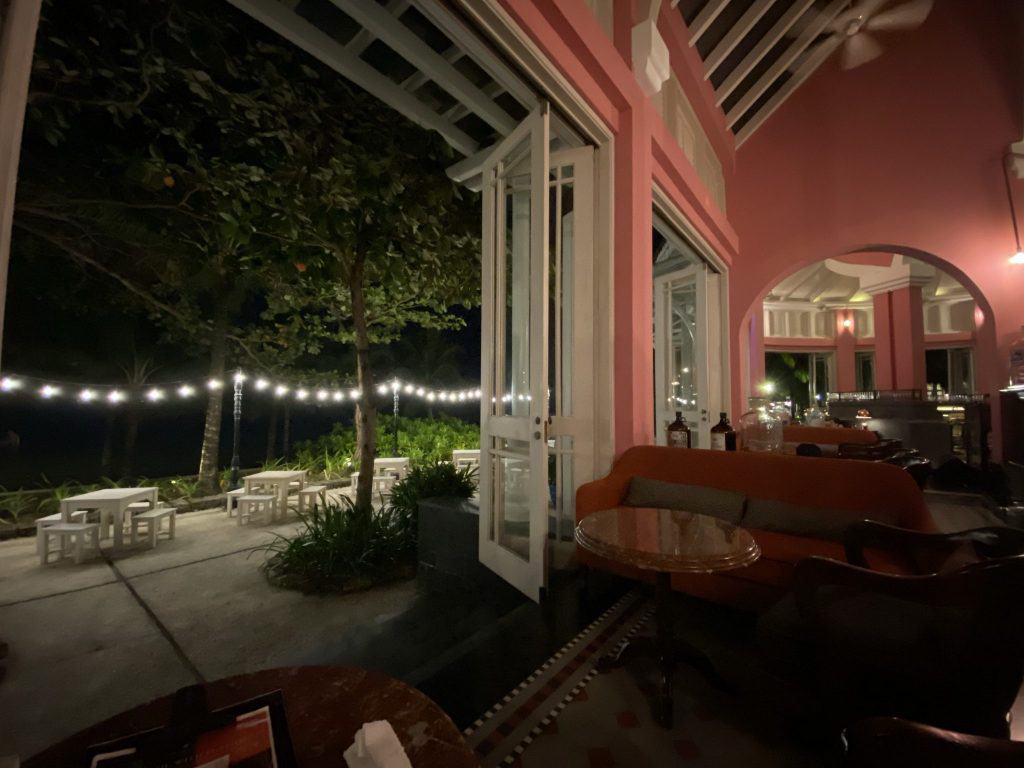 With my mojito I got a bowl of nuts and a bowl of something else. Though I couldn't work out what it was, it was delicious.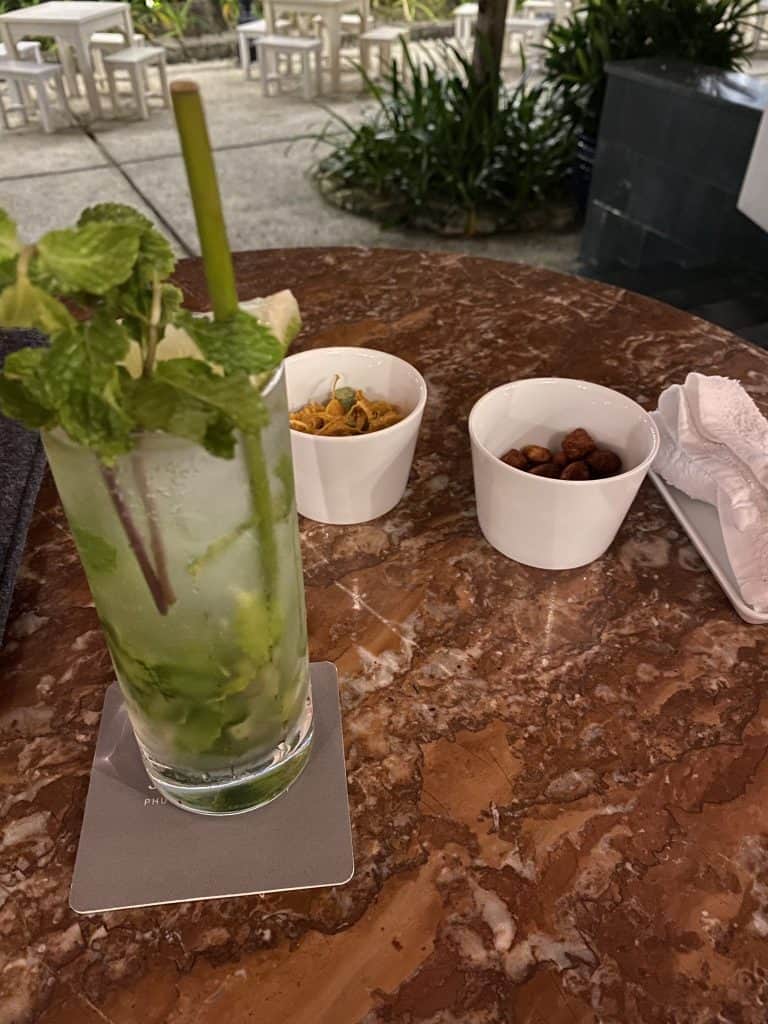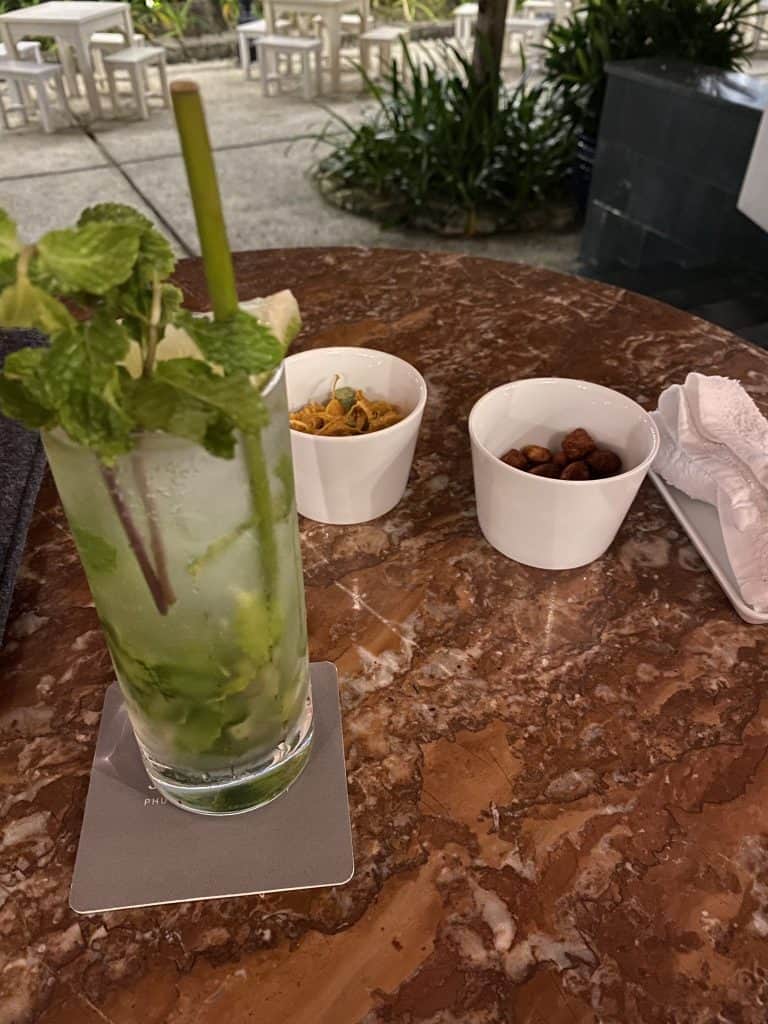 On asking the waiter, I learned it was crispy chicken skin. I'm not sure how I feel about that now! 🤔
After polishing off my two mojitos, I ordered a burger, a side of chips and perused the wine list. Eventually I ordered a Kendall Jackson Chardonnay. It was only after the waitress had left I discovered a) it was only available by the bottle and b) a bottle was £65!
Luckily I made it in the bar in time to correct my mistake, and went with a glass of Sauvignon Blanc instead.
Soon my chips arrived – and then about ten minutes later my burger arrived, which I thought was a bit of a weird time delay. It was kind of like I'd ordered my chips as a starter.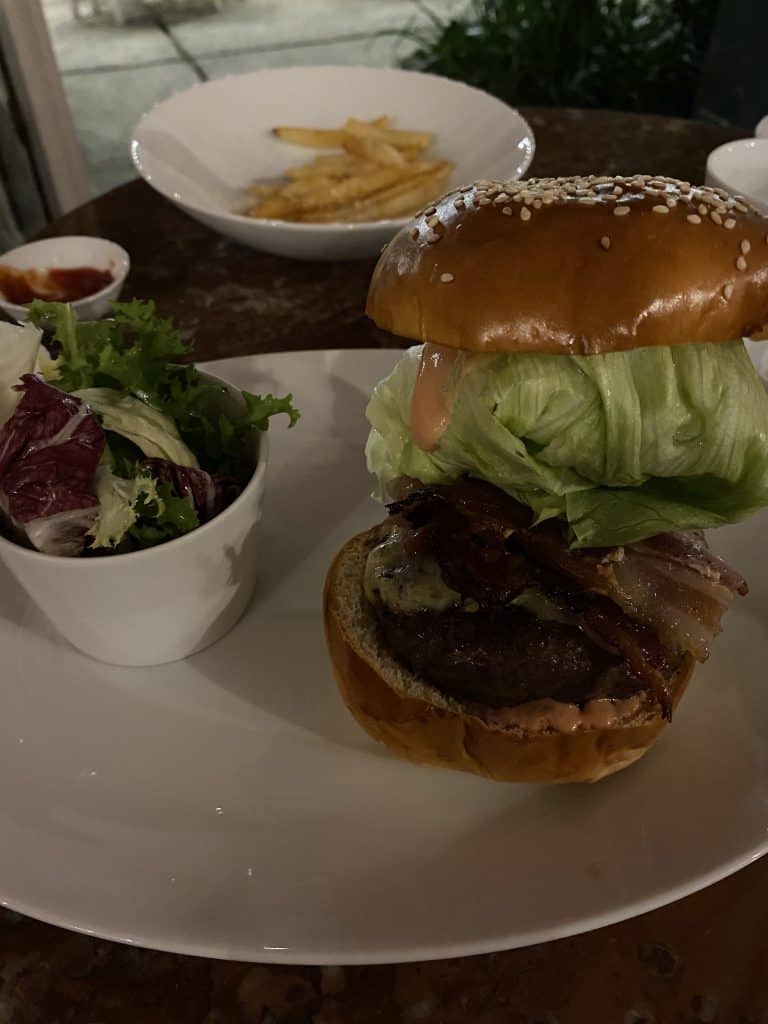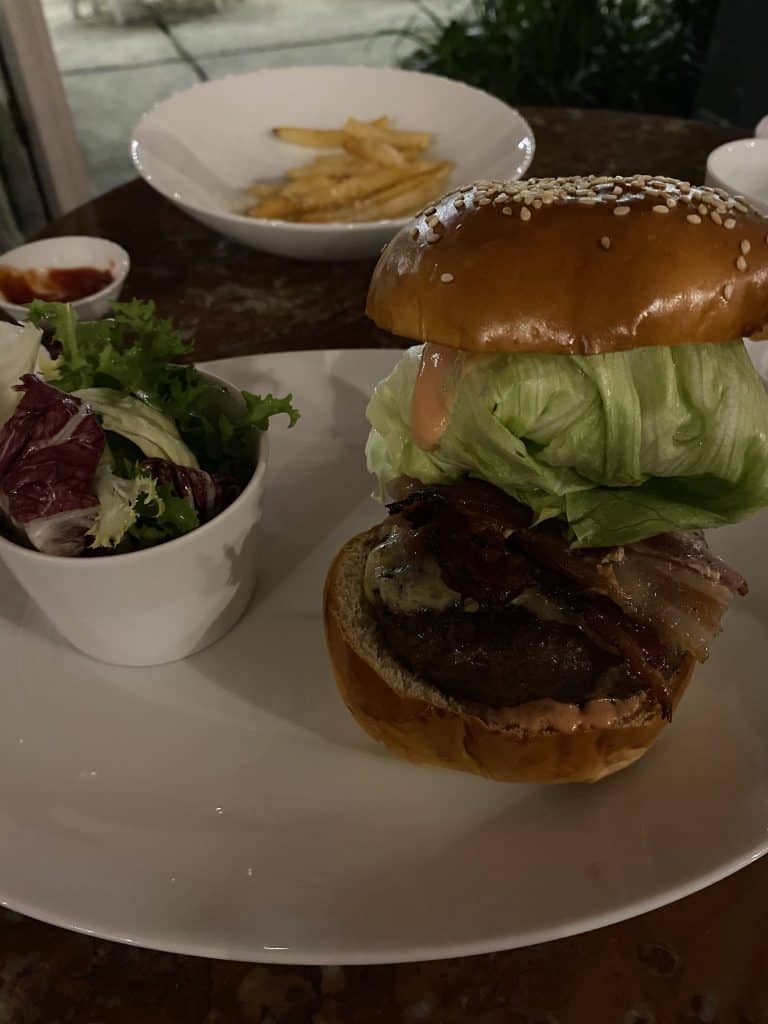 After I'd eaten, I felt a pair of eyes watching me, and looking down I spotted a little cat peering up at me.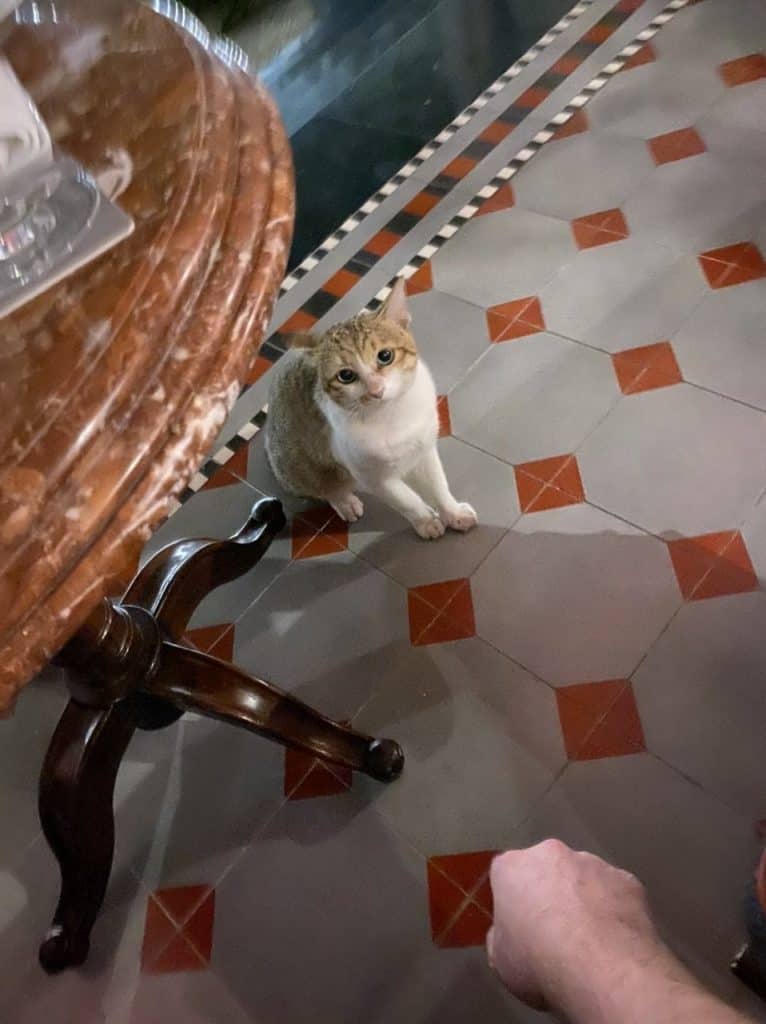 Then it decided to investigate my leftovers…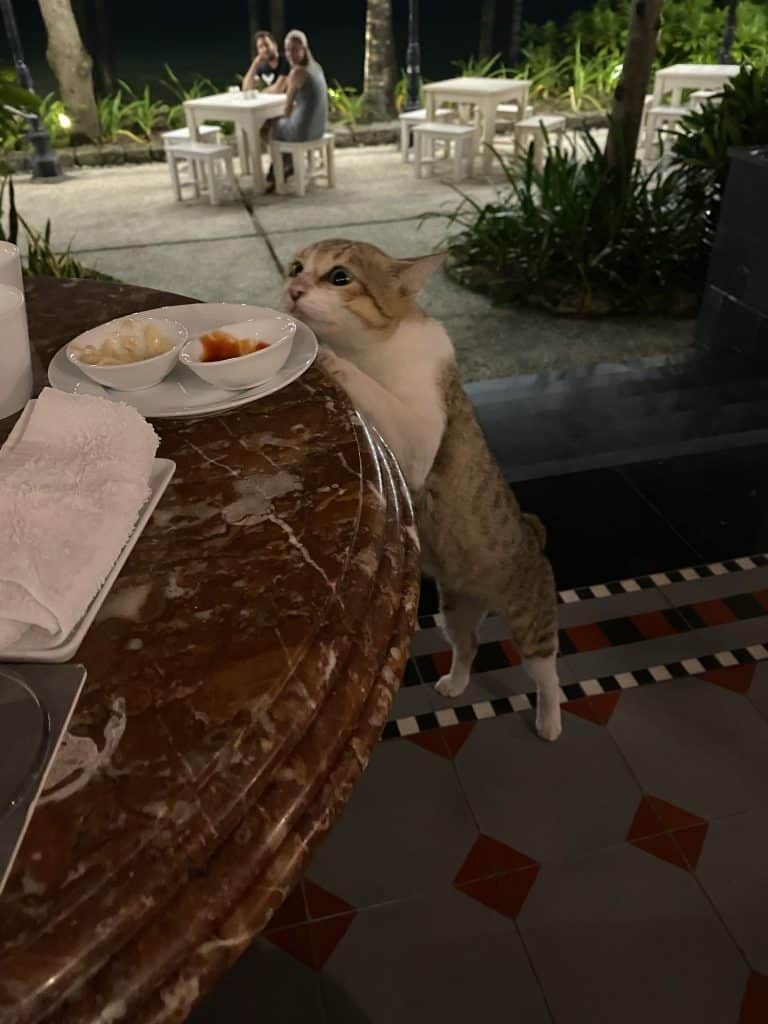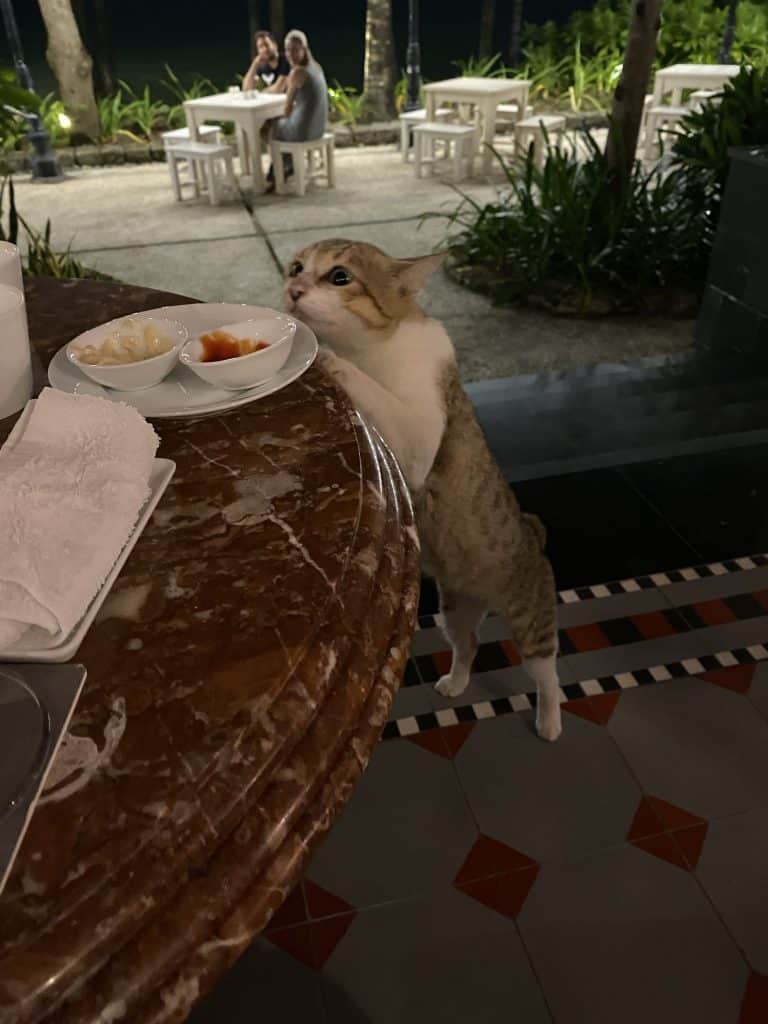 Before eventually settling down for a snooze my by feet.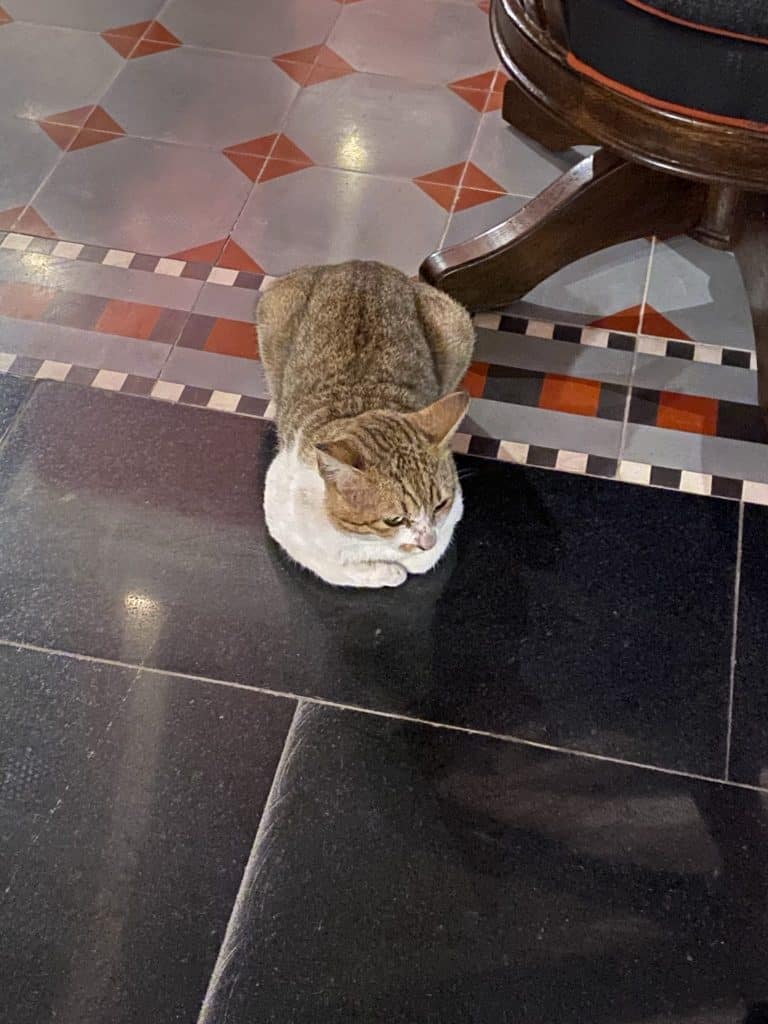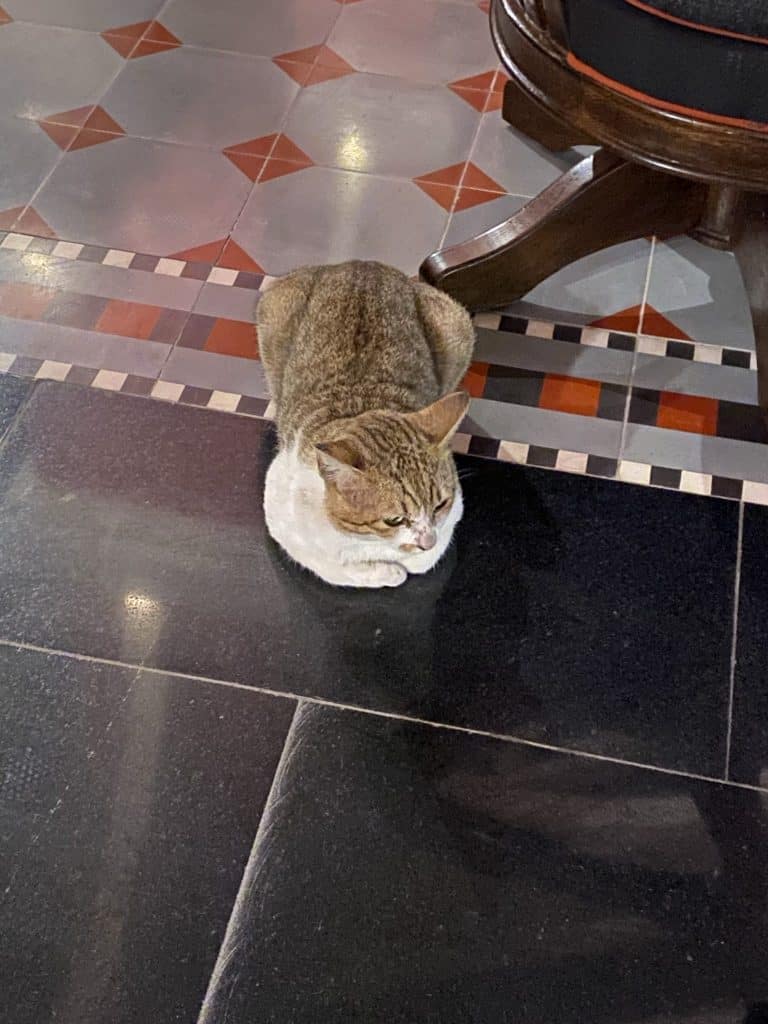 I'd see it and a little kitten frequently over the next couple of days.
By now it was about twenty past ten, and it had felt like a very long day. I paid my bill and walked back to my room. I couldn't wait to climb in to that big bed and get to sleep.